According to geeky retailer Menkind, this Harley Quinn desk light stands at about 10 cm tall, needs only two AAA batteries to light up and is officially licensed merch.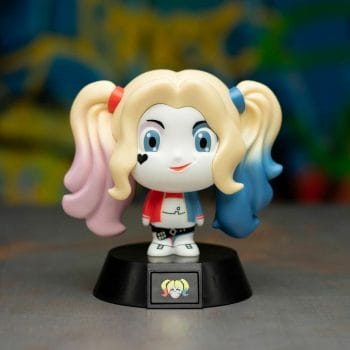 Interestingly, the plastic in this model is quite new to us and designed to be naturally decomposing plastic. There's no negative impact on the quality of the product but it means the worst-case scenario of poor Harley ending up in a landfill that it can (eventually) biodegrade.
If you like the style then there are other Icon Lights available, Menkind has these Pennywise and this Rick Sanchez.
Geek Native has one of these little Icon lights to giveaway. To enter the competition, log into the widget below and complete the instructions to earn entry points.
What are entry points used for? Each one is a ticket for the random lottery at the end of the competition. The more you have the higher the chances of you being picked at random.
a Rafflecopter giveaway
(T&Cs apply. Prize provided by Menkind)
(Closes 24/2/2020)
5 ways to end the world without being boring about it
I'm a big fan of post-apocalyptic RPG settings and as a result I must have ended the world in two dozen ways already. There are some common ways of bringing about the apocalypse and some of them are a touch cliché. Let's just say you wanted to try something different to challenge your group of […]
Take part in the Geek Native community by sharing a friendly comment below.