According to geeky retailer Menkind, this Harley Quinn desk light stands at about 10 cm tall, needs only two AAA batteries to light up and is officially licensed merch.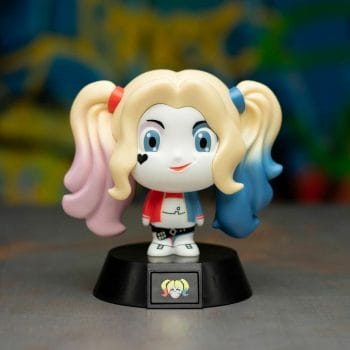 Interestingly, the plastic in this model is quite new to us and designed to be naturally decomposing plastic. There's no negative impact on the quality of the product but it means the worst-case scenario of poor Harley ending up in a landfill that it can (eventually) biodegrade.
If you like the style then there are other Icon Lights available, Menkind has these Pennywise and this Rick Sanchez.
Geek Native has one of these little Icon lights to giveaway. To enter the competition, log into the widget below and complete the instructions to earn entry points.
What are entry points used for? Each one is a ticket for the random lottery at the end of the competition. The more you have the higher the chances of you being picked at random.
a Rafflecopter giveaway
(T&Cs apply. Prize provided by Menkind)
(Closes 24/2/2020)
22 ideas for a spellbook that isn't a book
Many tabletop RPGs have a spellbook as a necessary in-game item for wizards and spellcasters. The spellbook is generally used as a mechanical means to both limit and explain the spells the character has access to. However, some GMs might allow characters to use an item that has the same mechanical effect while giving off […]
Share your views on this article in the comment section below.