Did you know that there are now free short stories via Audible? For example, this Halloween season you can sit back and listen to professionally read horror stories?
Perhaps that was the motivation for Going for Broke's webcomic.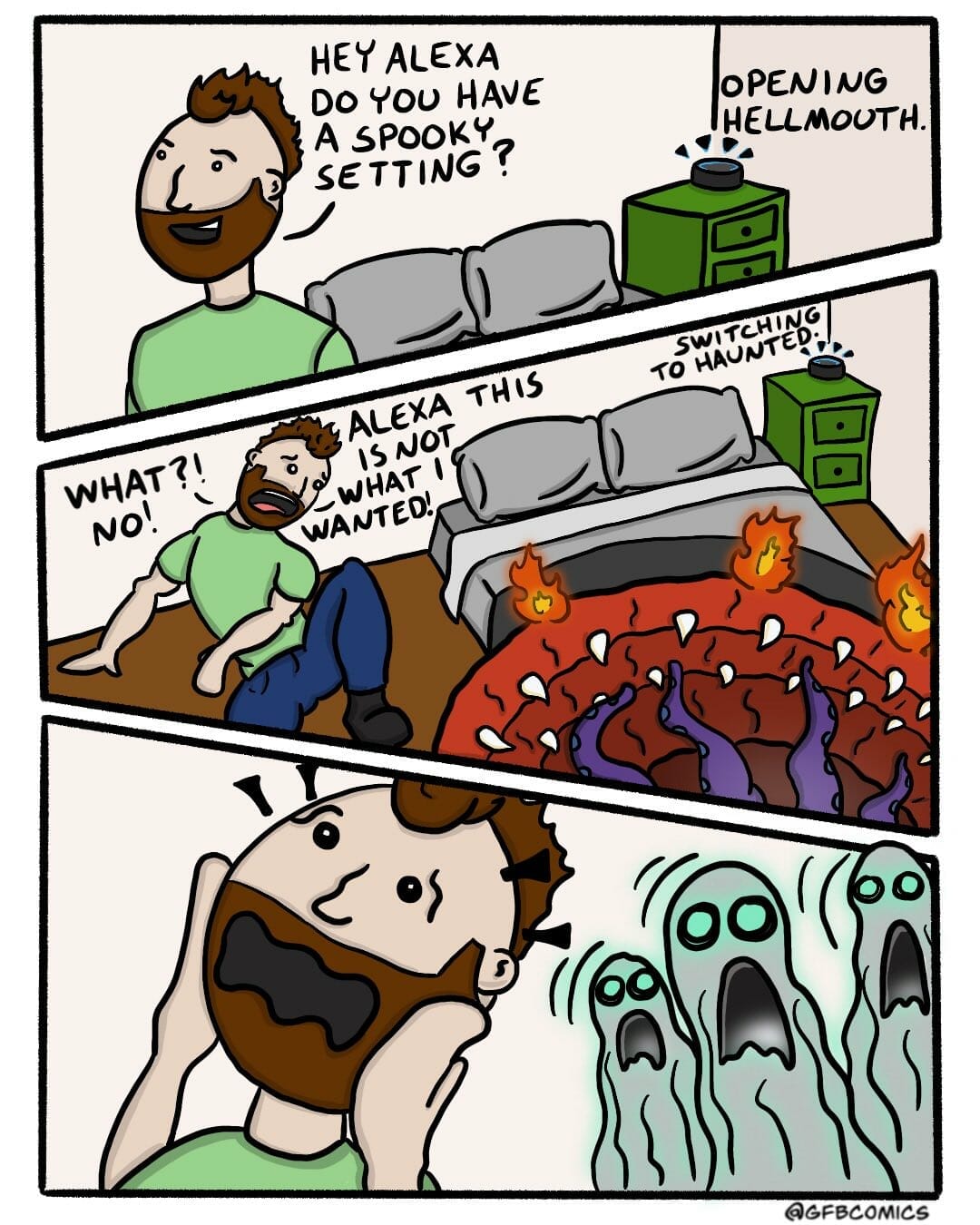 It's the internet! No doubt someone has left insightful and witty comments. Check below.