Imagine you had to meet an alien.
You'd be the very first human to do so, and we knew nothing about the alien, their race or their situation and yet circumstances have arranged it so that you have to meet them on behalf of humanity.
But you don't have to meet them alone.
You can bring one other person to that meeting.
You could bring a soldier. Someone discreetly armed, trained and prepared for violence.
Or you could bring a diplomat. Someone with experience in communications, someone used to body language and even negotiations.
At the start of the year, Geek Native had a copy of Halo: Renegades from Titan Books to giveaway. We ran a competition to pick a winner, and to enter contestants had to the encounter question.
Here's how people voted.
60% of people would bring a diplomat.
40% of people would bring a soldier.
A detailed breakdown of alien encounter logic
The single most prominent group in the dataset the competition generated are of women who would bring the diplomat with them. That group represented 33% of all entries.
The smallest, at 2%, were people who identified as neither man nor woman and would bring the diplomat to the alien encounter.
Men compared to Women
58% of women would bring the diplomat, not the solider, to meet the alien.
This is slightly lower than the number of men who would bring the diplomat. 61% of men felt it a better idea to go in with the trained communicator.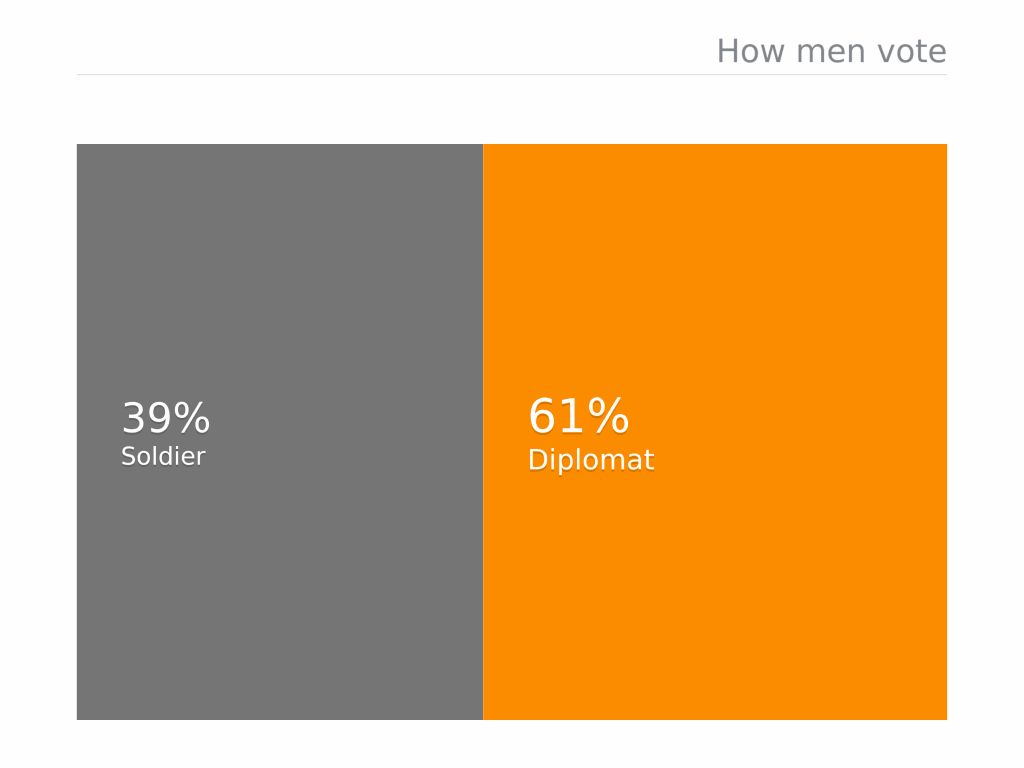 It is probably not right to conclude the women are more likely to turn to violence in an alien encounter than men are.
It may be that a chunk of male respondents felt that they didn't need the help of a soldier, perhaps imagining they could perform that role, or that they acknowledged communication wasn't their strong suit.
It's also worth pointing out that this survey is hardly scientifically robust. There were less than 200 individual respondents, no control group, and an incentive to take part.
What would you do?
The Halo: Renegades competition is now closed, but we've re-opened the vote so we can maintain a running total on Soldier versus Diplomat.
Creative Commons credit: Encounter on Planet Midnight by Blazbaros.
Take part in the Geek Native community by leaving a comment below.