Sleepaway is a horror RPG that uses the Belonging Outside Belonging system to tell the tale of summer camp counsellors trying to protect their charges from the malicious force that is the Lindworm. Author Jay Dragon (a summer camp counsellor) asked for $3,500 to fund the project and, at the time of writing, has 23 days still to go and $4,700-ish raised. You can follow the success on the campaign page.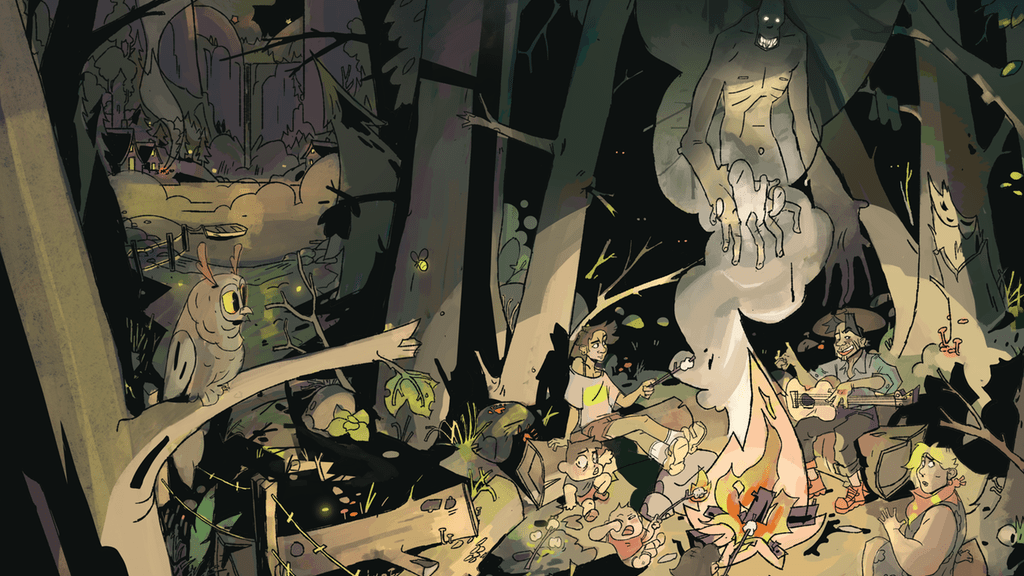 While the kids at the camp chase insects, watch the fire and muck around, the lurking Lindworm is cruel and always pesters with "What do you do next?"
There's no video for this pitch. The fund breakdown included in the campaign page sets aside $700 for illustrations and $900 for graphic design. That does not sound like very much however Sleepaway has previously been available as a PDF RPG and so I hope already has a stack of art to draw on.
As the game's existance as previous PDF project indicates this Kickstarter is to make the print edition.
A pledge of $7 will get you a cheap copy of the PDF. There's a karma catch; the intended audience for this tier is anyone struggling with money. There are no questions asked. If you're not struggling then the full price tier is $15. It's up to you to pledge appropriately. It's your karma.
$25 gets you the PDF and a softcover. $50 gets you that and Dragon will donate another copy of the book to a transgender person who cannot afford a copy themselves.
There's no GM or storyteller in Sleepaway (or any Belonging Outside Belonging game). The diceless system uses tokens for strong moves and weak moves. If you deicde your character will do a thing that benefits them then you giveaway a token. If you decide that your character's action will make their life harder then you get a token.
The hardcover edition of Sleepaway has a cover designed by Sadia Bies.
There was a horror movie called Camp Sleepaway. I don't believe it's related. Have you seen it?