"One picture is worth a thousand words" can be traced to an advert in the San Antonio Express-News in 1918, though similar uses of the phrase can be found before that. It's an established adage.
The department stores Oldrids & Downtown are even older, the first Oldrids was created in 1804 by John Oldrid.
Collected below is a somewhat more recent advertising attempt than the ad in the San Antonio Express-News to use just a few words to greatly enhance an image. Here we find the opening lines from movies and TV shows turned into art. Furthermore, Oldrids have turned to the modern phenomena of pop cultures for their inspiration.
It's another example of an old fashioned retailer adapting, rightly so, to find a way to win the attention of a geeky audience. As it happens, I did notice their LEGO section which was a start but then found this pair while searching for Lord of the Rings relevant items. Make of that discovery what you will.
Anchorman
Lord of the Rings
Stranger Things
The Godfather
Game of Thrones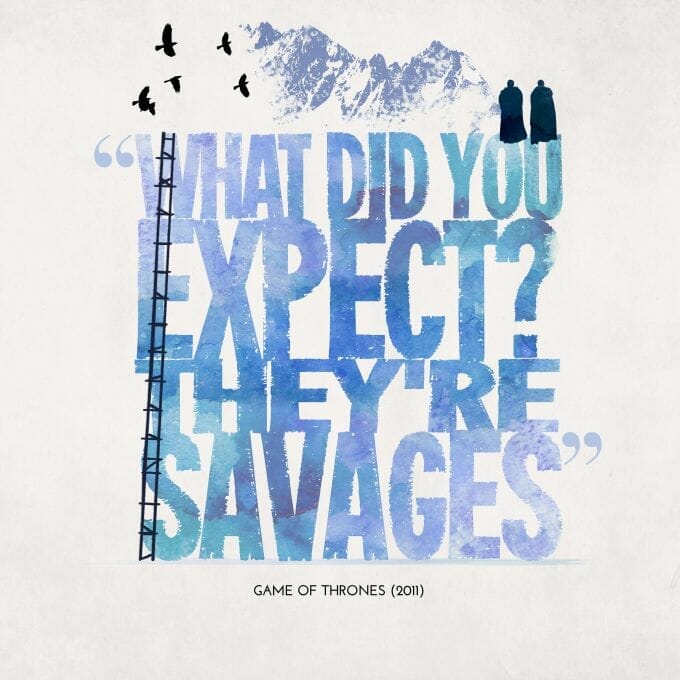 Lion King
Black Swan