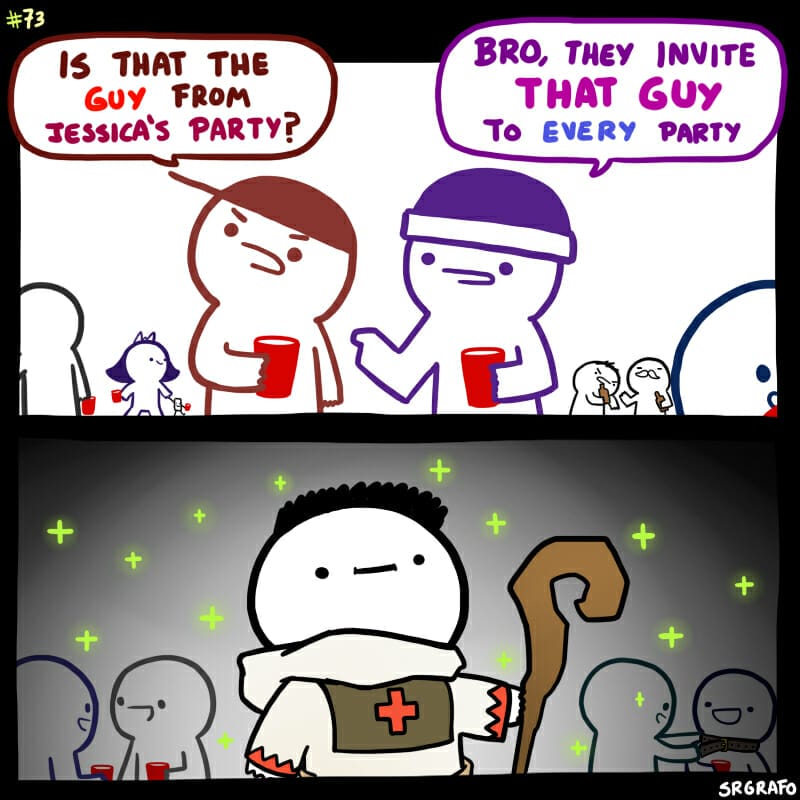 A comic truth from SrGrafo. It's the cleric who is certain to be welcomed into any party still indeed of any healer.
SrGrafo's comic strip is all about the colonists of the game Rimworld, but the cleric rule is widespread.
There's a Patreon for fans of the strip and it's going well. 560 patrons are enough for SrGrafo to have dumped their day job and illustrate full time.