🐙Sponsored Post paid for by Geek Native. We may earn a commission on sales.
Geeky retailer Zavvi has dropped their The Legend of Zelda Hyrule bundle from £79 to £29.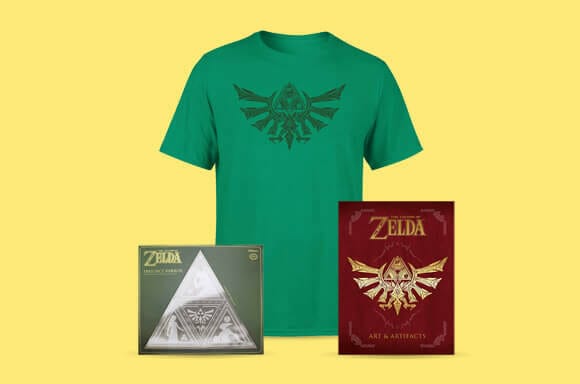 You can check out the details here.
There is only limited stock.
The bundle contains a Hyrulian crest pre-shrunk and cotton t-shirt, a Triforce mirror and a The Legend of Zelda: Art & Artifact hardback. At the time of writing the only colour option left for the t-shirt is "Kelly Green" but sizes S to XXL are still available.
The retailer has restricted the deal to shoppers in the UK.