🐙Sponsored Post paid for by Geek Native. We may earn a commission on sales.
There's something sinister about this smile.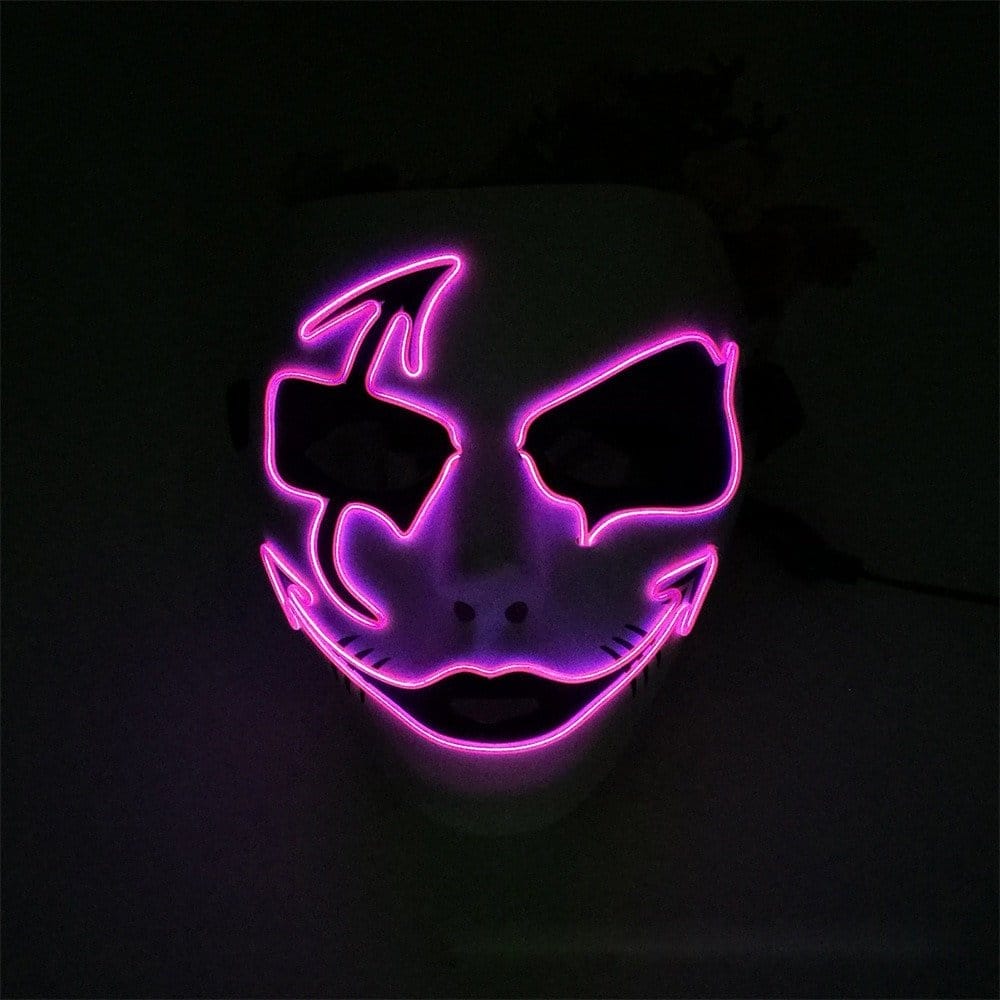 [I want it]
This design comes from Poland. It actually is a mask. Rarely for a 12 Masks of Halloween post, I'm going to include a second picture at the bottom of the article so you can see how it works.
Made from PVC and LED cold light wire this is a mask that will do you for Halloween as well any rave you might be tempted to crash. There's a battery pack attached around the back.
The geek in me also wants to point out the automatic translation Etsy is running on the product page. There's a translated by Microsoft header and a link to the original description. The mention of Microsoft links to this page which seems to act like a credit. Right now Microsoft seems to be offering the service for free.
Need another mask idea? Find one at random with this teleport link.