Whether it's a Valentine's Day gift, an anniversary or just a surprise gift what about a poster for the gaming den? An art print that can represent the two of you and your years together? It's not that easy, being a geek, as it seems lots of romantic art is mainstream and cheesy.
Geek Native dived deep into Society6 to hunt around for some love posters that just might suit geek tastes.
As a word of warning; these posters range from the cheesy to saucy!
A fixed smile
By Cassidy Rae Marietta
Love
By Frank Moth
The Lovers
By Deniart
Pizza Party
By Robin Eisenberg
Vintage Passion
By Lilith Collage Art
Premultiply (everday)
By beeple
The Lovers – Tarot Card
By Kamonkey
A Weird Planet
By Seamless
Dawn's Light
By Winter of her Discontent
At Mothertide Altar
By Brilcrist
Kiss
By 157 of Gemma
Candy and Vampires
By Sunny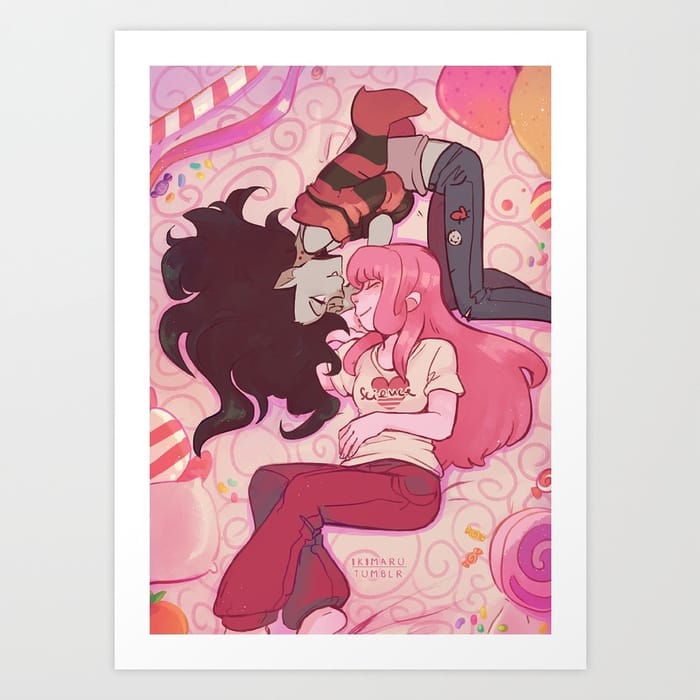 Dance
By Andrew Marietta
We are dreamers
By Henn Kim
Behind Enemy Lines
By Keith P. Rein
The Engineer's Wife
By The Invisible Realm
Colorful Me
By Tanya Shatseva