Artist Andrew Tarusov is a talented Russian living in Los Angeles. He works with art and animation and is a fan of pin-ups and comics. This collection of clever art draws inspiration from both and adds lots and lots of dark Tim Burton.
What would some of the world's most famous superheroes look like if Tim Burton had been at hand for their art direction?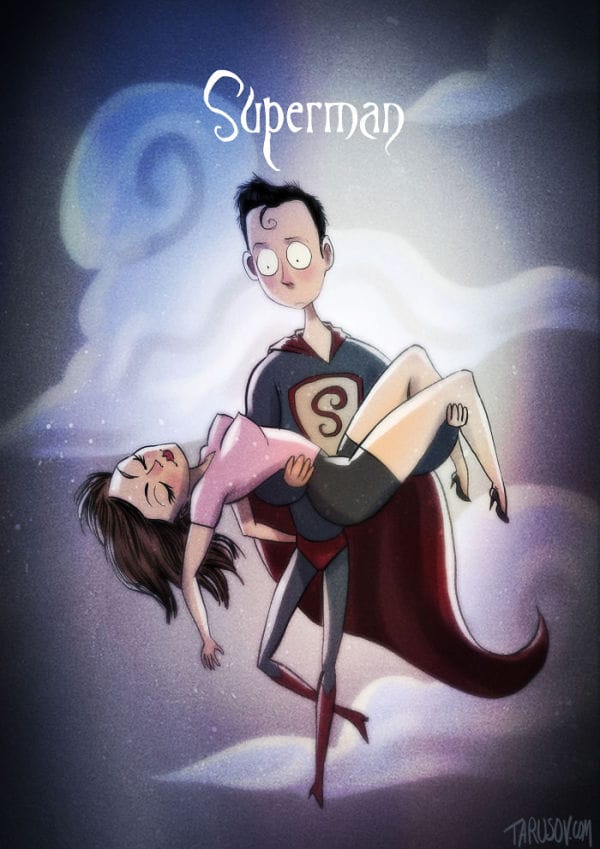 Bonus: What if Tim Burton directed Disney movies
Tarusov is good enough to have grabbed Buzzfeed's attention and they put together this video. Nearly 3,500,000 views later and you have to hope the artist landed an extra gig or two!