What is paper quilling? It's the art of getting strips of paper, rolling, shaping and gluing together to create designs. There's a whole reddit community for it. There's also the work of Aimie Holdorf (aka wholedwarf – great self-nickname) and these paper Pokemon!
There's no doubt that the clever rolls of paper give these Pokemon a 3D appearance. They're depth and beautiful swirls to these monsters.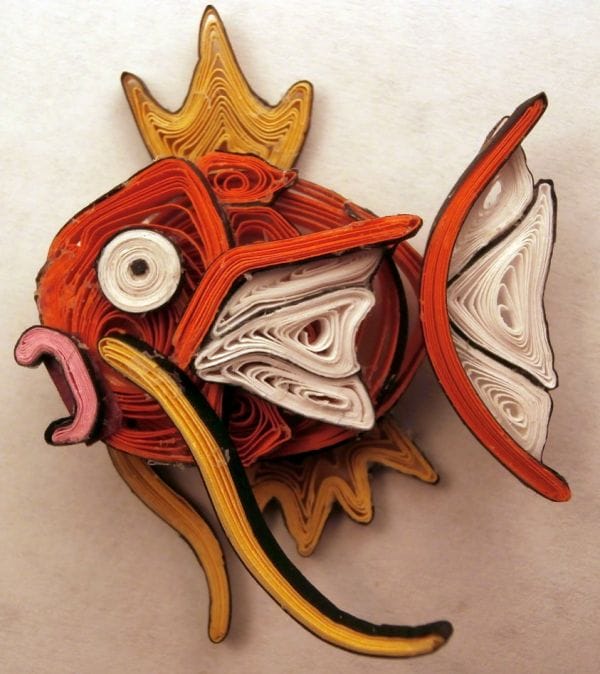 Is that the end of the story? Community contributions can be found in the comment section at the end of the page.