Imgur user Rentdownstairs has this fantastic wooden crib commissioned. Atlanta-based creator Garrick Andrus stepped up to the challenge to produce this amazing eldrich horror crib.
The way the light plays through the tentacles to create shadowy creations on the wall behind is lovely. That's not something you often say about a crib.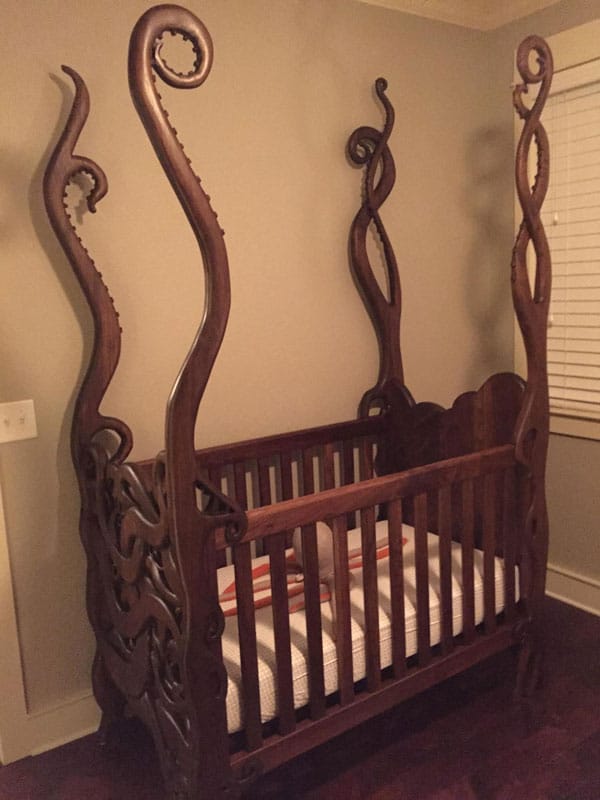 Via Ben Paddon at Nerd Approved.