Fancy a Cthulhu skull for your wall?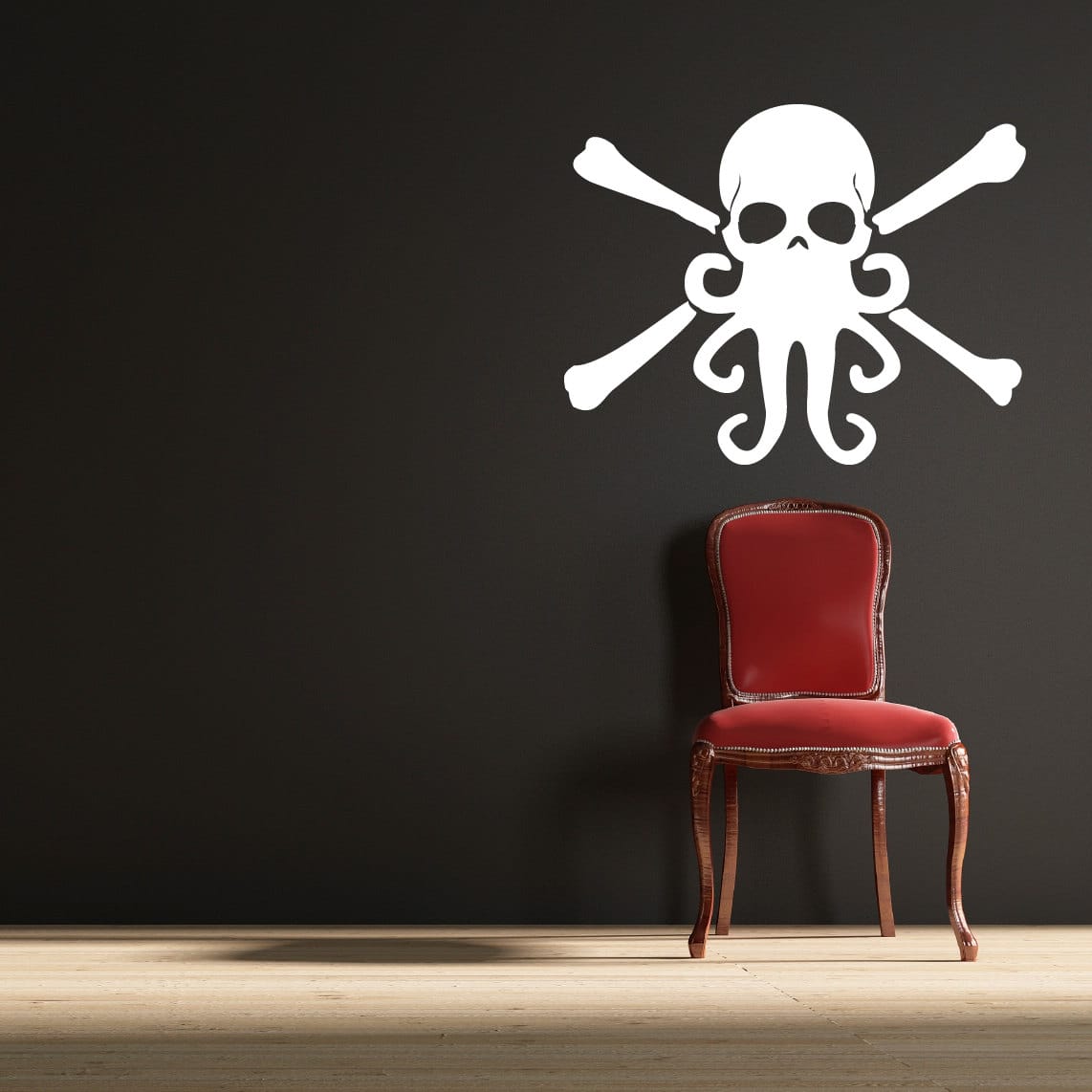 This pirate-like design is a decal available from Etsy store Wilson Graphics. They've a whole range of decals and decorations to spice up your walls. I think this particular Cthulhu would work well beside a bookcase stacked full of roleplaying games. It's the sort of design that you could put near the GM's box of dice…
Not as sinister as Cthulhu but equipped with tentacles nevertheless is this cute octopus that sits just above your skirting boards.