Samurai Chef was brought to life by an IndieGoGo campaign. Now the team at mayamada have changed platforms to raise funds for volume 2. They're looking for £2,500 in just a month.
A pledge of £10 unlocks a digital copy of both volume 1 and 2 and a limited edition Samurai Chef A3 poster. Paper copies of the book open just a little higher at £15. Colour copies of the book unlock, along with posters and badges, at £30. Retailer? That same £30 will get you 10 copies of the book to stock on your shelves.
The combined new Samurai Chef book (that's volumes 1 and 2) will hit 150 pages. As a look inside feature here Geek Native's running the first dozen pages from the first book.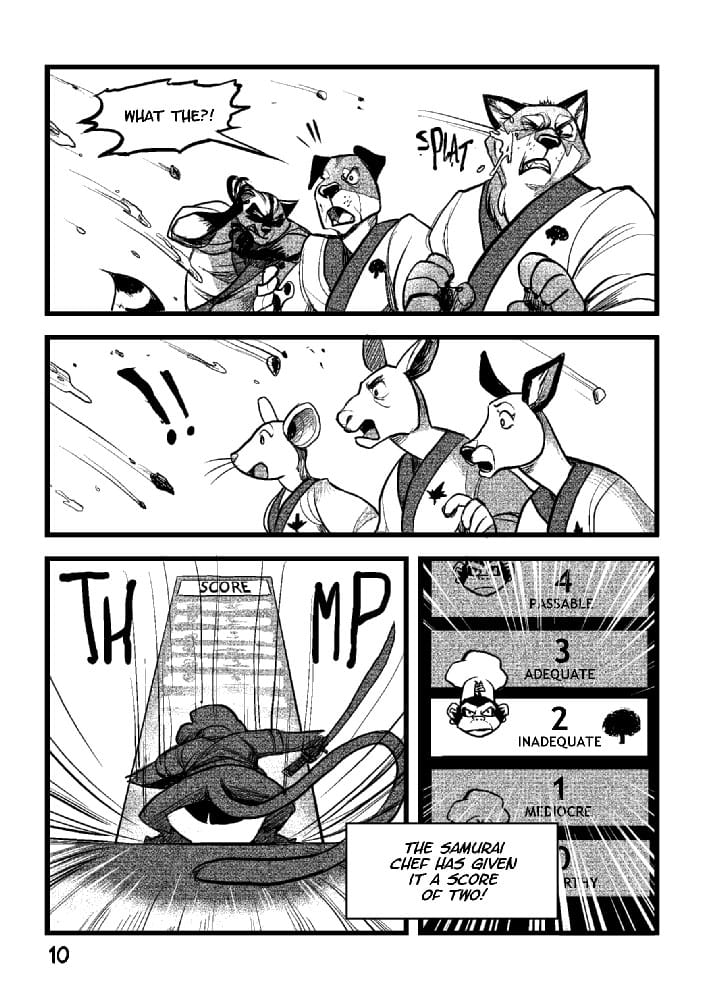 For more information on the series and to investigate the Kickstarter, click here and enjoy the food.