Roberta's Blood Trail is the third series of Black Lagoon and presented as an OVA. As the title suggests it leans heavily on the mild mannered maid – Roberta.
Roberta may be a secondary character in the series but she's hugely popular. We know of her background and of her abilities; she's one of the toughest we've seen. The question to ask yourself before watching this series, especially if you're a fan of the character, is "What happens to a Black Lagoon character the spotlight shines on?"
In this case Roberta's master, Diego Lovelace, is assassinated and this results in Roberta steaming into Roanapur with revenge on her mind.
Black Lagoon follows know to expect lots of blood, adult scenes, Revy and other powerful women kicking ass and blasting away with powerful hand guns.
There's more than just violence and action here, though. Roberta's Blood Trail finds the time to look at all the characters – Revy, of course, but also Rock. He might not act in the way you would have thought.
There's a load of factions who get involved in the action; the Lovelace family, the Chinese Triad, the Russian Mafia (aka Hotel Moscow), the Church of Violence, the Colombian cartel and the Americans in the form of the Grey Fox Squad. There's a lot to play for especially if you're not keen on the USA flooding Roanapur with troops and what that would mean for the Lagoon Company.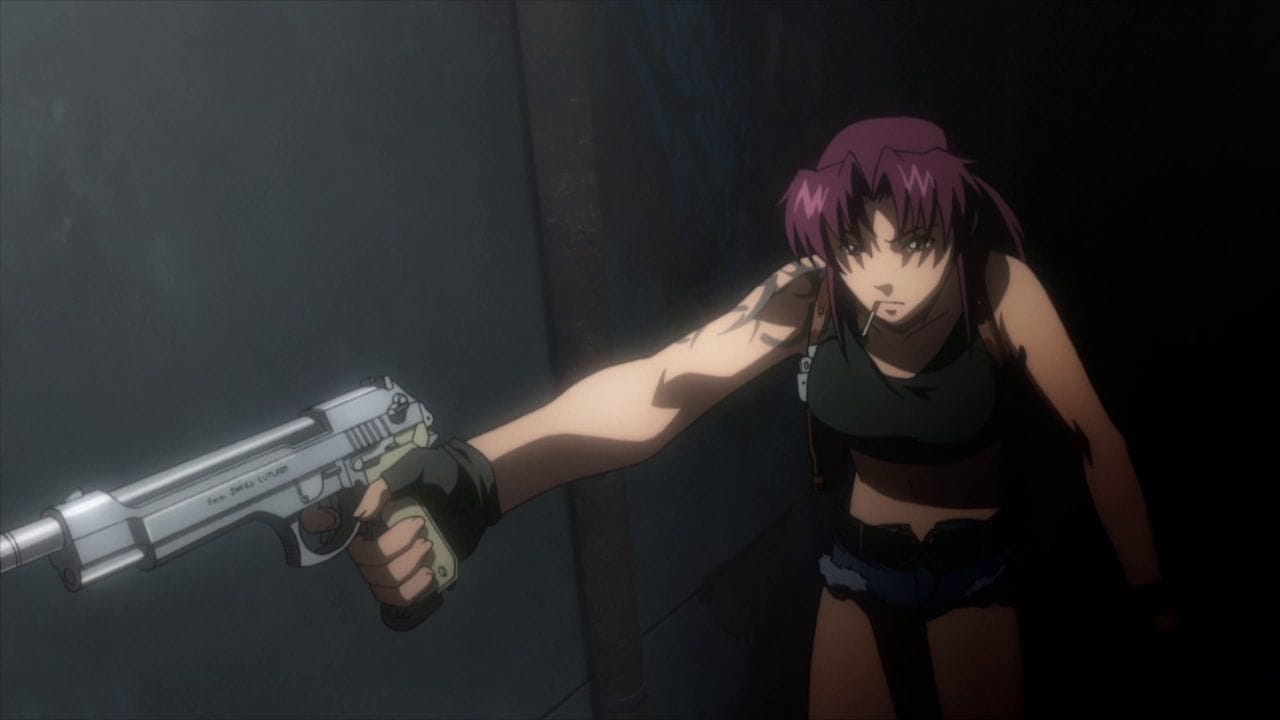 I enjoyed Roberta's Blood Trail but couldn't watch it in long bursts – and that's the first time that's ever happened to be with a Black Lagoon series. For this anime I know not to worry about the life of any of the key characters; I figure almost anyone of them could die at any point. It's a similar style to George R. R. Martin, right? What I do worry about is how some of the characters act; and I worried about both Roberta and Rock. I think I'm okay with the outcome. Think.
There's no doubt in my mind that Black Lagoon fans should watch this one. It's not just the OVA it is also a full season. The DVD and Blu-Ray set became available in the UK, via Manga, at the start of the month.
My copy of Black Lagoon: Roberta's Blood Trail was provided for review.