Twenty years after their last PC releases, several Dungeons & Dragons games make a grand return, including Spelljammer, Fantasy Empires, and Dragonlance classics.
Behind the revival is SNEG, an independent boutique publisher specialising in remastering classic games. The company's audience is fans of retro games from all generations and wants to see more of them revitalised for modern audiences.
Spelljammer: Pirates of Realmspace, Fantasy Empires, DragonStrike, DeathKeep, and the Silver Box Classics bundle's Heroes of the Lance, Dragons of Flame, War of the Lance, and Shadow Sorcerer are just some of the old favourites that have returned. Manuals, rulebooks, and clue books are just some of the digital extras that came packaged with the original releases of each game.
Oleg Klapovskiy, Director at SNEG, told the press;
D&D has a long history of great video game adaptations, and it's a dream come true to be able to bring many of them back to modern players. With the Silver Box titles, plus the previously released Gold Box titles, I think we've provided a lot of games to make D&D fans, old and new, very happy!"
DragonStrike (1990)
Play the first-ever dragon combat simulator and pilot the mighty dragons of Krynn into battle! Complete 20 missions in the Dragonlance universe to earn experience, magical items, and a better dragon, as well as to foil enemy dragons and destroy enemy ships.
Spelljammer: Pirates of Realmspace (1992)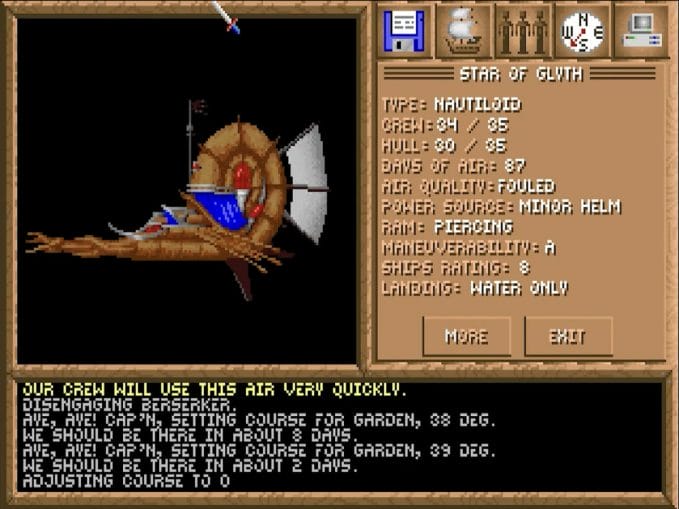 In Pirates of Realmspace, the player is immersed in a fantastical setting and given control of a ship (a Spelljammer) with the ability to traverse Realmspace, where they can explore and trade on eight different planets in the game's inner and outer spheres. First-person aerial combat and classic tactical encounters await you as you investigate a sinister plot to conquer all of Realmspace.
Fantasy Empires (1993)
You take on the role of a young kingdom's king or queen in Fantasy Empires. Your mission is to use magic, brute force, or cunning to conquer and unite neighbouring kingdoms under your rule. It has real-time battles seen from above, and the Dungeon Master is controlled by a computer, providing both guidance and comedic relief. Alliance building, army recruitment, hero training, quest assignment, spell casting, and resource management are all yours to control.
DeathKeep (1995)
DeathKeep is a first-person, single-player RPG set in a fully 3D, 1990s-style setting, with gameplay inspired by Dungeons & Dragons. The vile Necromancer hides in the lower levels, and the players must track and kill him. Defeat 30 types of horrifying monsters who have never heard of dental care as you go through 25 dungeons full of them.
Heroes of the Lance (1988)
The heroes of Dragonlance, inspired by the final chapters of Dragons of Autumn Twilight, enter a destroyed city searching for the discs of Mishakal. Opening and closing doors, the player engages in side-scrolling combat on a maze-like map. The player can choose from any of the eight Heroes of the Lance to add to their party.
Dragons of Flame (1989)
Dragons of Flame is an action game in the AD&D Dragonlance series between Heroes of the Lance and Shadow Sorcerer. It uses the same side-scrolling, action-oriented view as Heroes of the Lance. You can control ten different characters and use weapons, spells, and unique abilities to fight off Trolls, Griffins, Draconians, and Zombies.
War of the Lance (1989)
In your fight against the evil Highlord Dragon Armies, you must command armies, heroes, and special units. Send your troops into battle or on the hunt for opposing heroes while your heroes investigate the possibility of using magic to aid them in combat.
Shadow Sorcerer (1991)
After rescuing 800 enslaved people, the player takes control of a party of four adventurers who must lead the evacuees through the wilderness while avoiding the evil Red Dragon army. Danger lurks around every corner in games that combine strategic, tactical, and political elements in real-time. Where would your devotees go if they needed refuge?
Got something helpful to add? Please let us know via the discussion area below.