When the news of Palladium x Destiny hit my inbox, I paused for a precious second and wondered whether the RIFTS publisher had pulled off a huge franchise deal.
No, these are Palladium Boots.
The delay may have cost me. I rushed to the site by the Pampa Witch Queen x Destiny boots had sold out in my style. Now I find myself wondering whether there's a retailer with them. Yes, that's the plan.
The Pallashock Witch Queen is inspired by the game's characters and features a cotton canvas upper, nylon, leather, and blue webbing. There's also the Pampa Witch Queen, a smaller boot with less blue but still that webbing.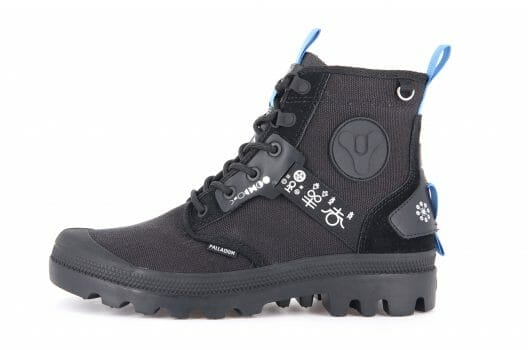 With this collab, Palladium moves closer to its 2025 aim of becoming 100% sustainable. Each season, the business distributes thousands of boots to organisations.
Quick Links
Thoughts? Can you contribute to this article? Share your insight in the comments below.