There's that line from Doctor Strange;
This time it's gonna take more than killing me to kill me."
I'm sure it sets us up for much to come later. It certainly underlines there will be consequences.
For right now, though? Right now we have got this Dead Strange model from Hot Toys and it looks freaky! Fantastically freaky.
The model is 1/6 scale and clearly Benedict Cumberbatch. Perhaps it's the hair, that Hot Toys are keen to point out.
There's also all that damaged muscle and bone visible. Eww.
That messy corpse can be moved over 30 points of articulation. It stands about 30cm tall as well.
There's only one zombie head but there are six different hands, one pair clenching, and two pairs making gestures.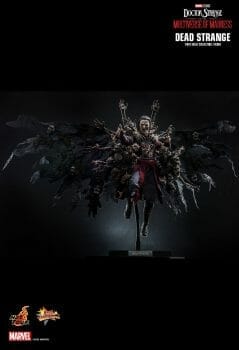 How's the outfit described?
Black coloured cloak with souls of damned.
Where is it? In the UK, I don't yet see it Zavvi despite their HT range, but it is Forbidden Planet at a slightly higher price.
In the US, and as a good global option, there's Forbidden Planet.
The catch? If you don't pre-order, it may sell out or release in phases. If you pre-order, you'll still have to wait until October 2023 for the statue.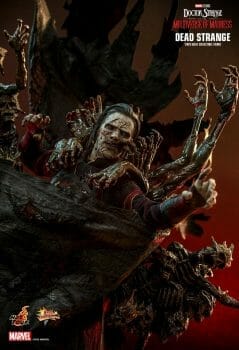 Quick Links
Check the comments below to see what readers have to say.