🐙Sponsored Post paid for by Geek Native. We may earn a commission on sales.
British boutique Born in The Barn makes some cool gamer spinners.
There's the weather spinner and a dungeon room generator. The original, though, is the dice spinner.
You can see how it works; flick the hands around the wooden plate and use a numbered ring to see what you roll. It won't be for everyone, but if you don't like the clatter of dice, don't want the cat to hunt and pounce, roll in secret, or just have a different vibe at the game table, then I see the attraction.
I like the non-plastic approach and hope/trust the wood comes from sustainable sources.
The v2 option (which doesn't actually have a blue ring) adds a d100 circle (just the tens), and it still looks great.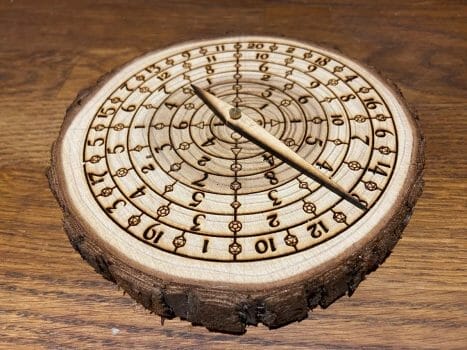 Quick Links
You're welcome to share observations about this article in the comments.