Attack on Titan is a compelling anime of ambitious, brave, complex, evil and good people and their murder-giant world. The murder-giants, the Titans, chew off heads and stomp people flat.
So, perfect for high heels? Mayla.jp has an official Attack on Titan high heel range.
These murder-giant inspired shoes are called things like "Eren Yeager", "Mikasa Ackerman" and "Armin Arlert" and are certainly memorable! The Eren, for example, has heels that look like wooden bannisters.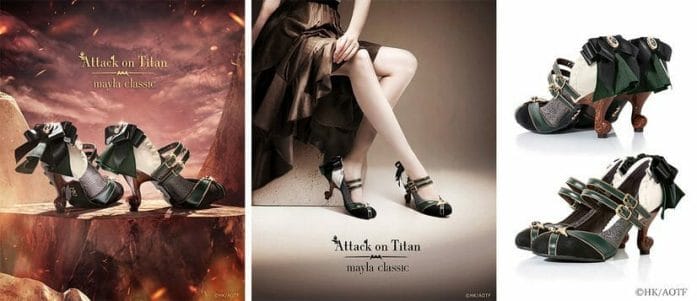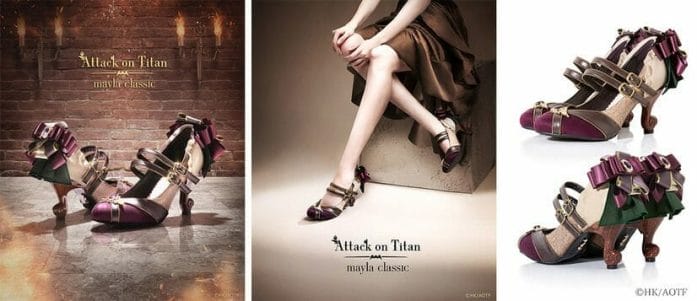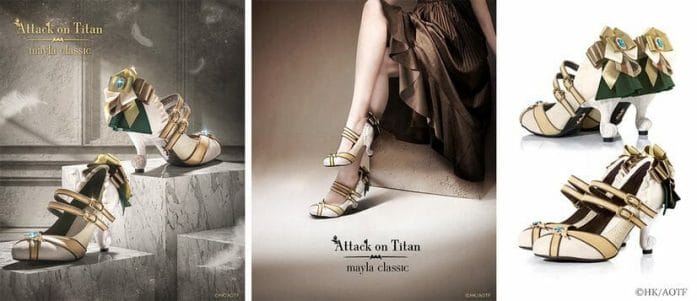 Even the boxes that the shoes come in look like collectable assets or Attack on Titan boxes.
In mixed news, Mayla ships internationally.
Via Crunchyroll.
Quick Links
Take part in the community by leaving an interesting comment below.