🐙Sponsored Post paid for by Geek Native. We may earn a commission on sales.
April 28th is, apparently, National Superhero Day and sites like CNN are reporting that Spider-man is still popular.
In fact, CNN reports Spider-man is the most Google'd superhero, and they quote Reece Connolly on why this is the case. Reece argues;
He's normal. He's a young guy whose silliness and awkwardness make him one of the most relatable superheroes to exist. He isn't anything special, he's just normal.
He's undoubtedly silly, but this blogger isn't sure how normal the mutant is. Or metahuman. One theory, briefly touched on by CNN, is that people might have been searching for Spider-man because the latest Marvel blockbuster was Spider-Man: No Way Home.
Helpfully on-trend, the team at Zavvi emailed over some Google Search Trends, which show the figures.
Spider-Man (5,100,000 average monthly Google Searches)
Batman (3,400,000 average monthly Google Searches)
Superman (2,000,000 average monthly Google Searches)
Captain America (1,900,000 average monthly Google Searches)
Hulk (1,800,000 average monthly Google Searches)
Zavvi agree with me, noting;
However, it is Tom Holand's Spider-Man which has catapulted the spidey superhero into the top spot thanks to his countless movies and appearances in Marvel's Cinematic Universe from 2017 to 2021.
Zavvi has every reason to be on the ball when it comes to superheroes. They're part of The Hut Group who has plenty of online retailers, many of which sell geek merch. I support this; we nerds have economic power.
I've also got a multi-site highlight loot tour for National Superhero Day.
LEGO Marvel: Infinity Gauntlet
(Currently £13 off)
[Snap]
LEGO Marvel: Thor's Hammer Infinity Saga Set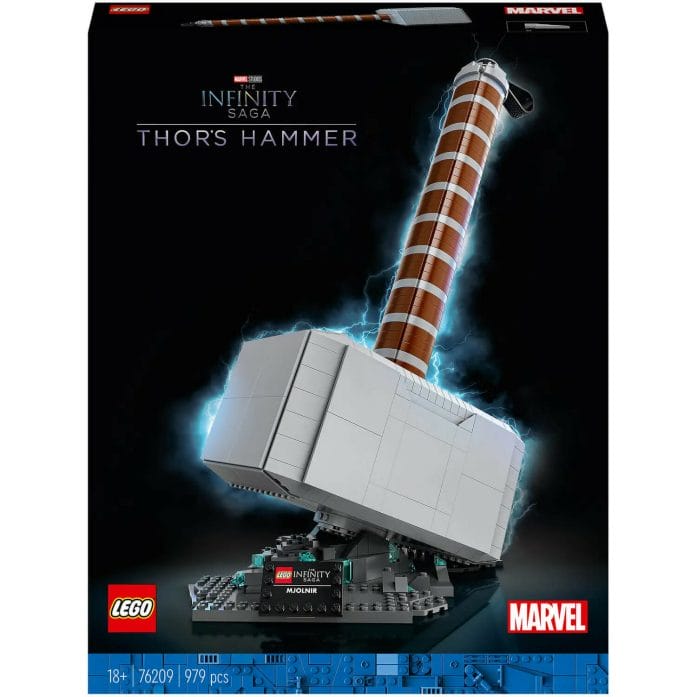 Marvel Legends: Avengers War Machine Role Play Helmet
(Currently £28 off)
[Level up]
Classics Unisex T-Shirt
Wonder Woman 80th Anniversary: The Fall of Sinestro Pop!
Exclusive: The Batman – Unmasked Bruce Wayne
[Dark]
Exclusive: Thor Love & Thunder – Jane Foster as Thor
(Is that blue crackling a spoiler?)
Comment and share your thoughts on this article in the section below.