The not-for-profit RPG Research group works with people to do good through roleplaying games. After all, the hobby brings people together and teaches maths, communication and problem-solving skills.
This year the group dug deep and invested in an RPG Museum and Community Center. They rented some buildings to turn into a Museum and Community Center, finding the money to pay for the space to help others and the hobby.
First up, you can donate here. That's something to consider. The RPG Museum isn't a way to print money; it'll cost money, as will the RPG Community Center. RPG Search must be worried, and I fear, sadly, like other charities, they'll always have money concerns.
Neither building was ready to simply move into. RPG Research have to convert both and in an March update, they note;
Phew! A looong day. My back and knees are killing me, but it was a great amount of progress.
Been there every day since the signing of the lease, chiseling away at the todo list of more than a thousand items.
The update also talks about the search for water, trying to connect Building B to the system. It's hard to get to the broken pipes in Building A, but they managed. The sewers, too, need work and have mysteries to solve.
As a Community project, RPG Search is making extra effort to be inclusive and tearing out some of the walls so that wheelchairs have more space.
On a different page, the homepage for the Center and Museum, there are now some pictures. These quick photos, a few sampled below, show the current state. Imagine just how much these will change!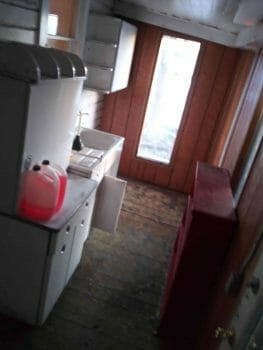 Quick Links
What are your thoughts? Strike up a discussion and leave a comment below.