International Women's Day is the 8th of March. If you are a regular Geek Native reader, you'll know I've been making no small mention of that.
It's partly the news cycle. For example, Wizards of the Coast joined Women in Games, an activist group that strives to get more women into the games industry.
It's also because the world doesn't get better by itself. You have to think and then act. That's in the forefront of my mind and perhaps that's why I found myself wondering what percentage of my Funko Pop! collection were of women?
20% only, and I've more monsters and things without a gender than I have women.
Female Pops
There are not enough women in lead roles in geeky entertainment, and I'm sure there are far more characters than identify as men in Funko's line-up than there are women. But, there are women and girls.
Harry Potter: Hermione with Wand

Let's get Hermione up first. Sadly, there are problems with JKR and her Terfyness, but Hermione is still a character of significance.
Star Wars: Rey with yellow lightsaber
It's hard to imagine that anyone could watch any Star Wars and not understand that it's always been about powerful women taking on the space Nazis. The space Nazis are the baddies.
Star Wars: Jyn Erso
Rey's a great character, but I don't think it's possible to underplay how cool Jyn Erso is, but somehow people do.
Wonder Woman
I imagine that one of the most popular Pop women will be Wonder Woman. What do you think?
Frozen: Anna
You might be fed up with kids playing the songs on repeat, but that doesn't take away from the kick-ass-ness of the sisters.
The Greatest Showman: Bearded Lady
I've not yet seen the movie, but the very existence of this Pop is a nudge for me to do so.
Venus Williams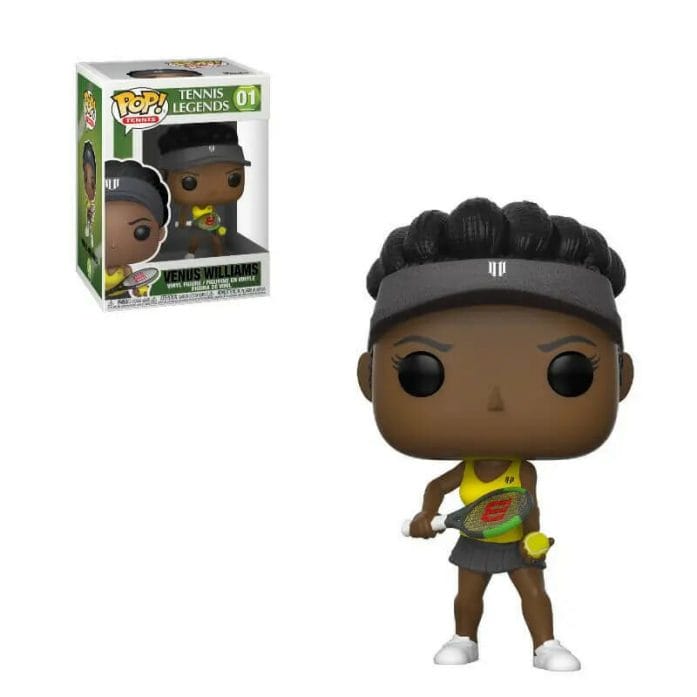 [Match!]
I don't do sportsball very well, but given how incredibly successful the Williams sisters have been and the range of sports Pops it would surely be terrible not to have found Venus.
So, final thoughts from me. I don't have all that many Pops, but if I buy another, everything else being equal, it should be of a female-identifying character. A Scarlet Witch, perhaps? We'll just have to see what the geeky franchises provide.
For this "research", I restricted myself to just one site and went with Pop in a Box because I knew they had the range. I think it's a representative sample.
Hit us up with some intelligent observations in the comment box below.