Fancy gaming chairs have become a mainstay of Twitch, and, in fairness, if you spend a lot of time in front of a screen, your posture is essential.
As the streamers show us, though, you can look good while looking after your posture. You can look like a fashionable geek, and I suspect that's what gaming chair maker Secretlab is going for with their official Pokemon chairs.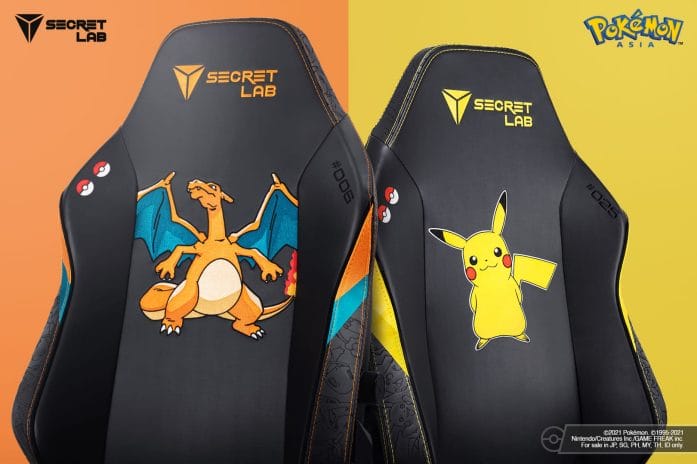 These aren't chairs shaped like Squirtle but are the usual Secretlab quality chairs decorated with some of the most popular pocket monsters.
Right now, availability is limited to a few countries such as Japan and Thailand. There's nothing if you're in the UK, Canada, Germany, or even the States. Not yet. Secretlab does have a "Register Interest" page which they'll no doubt use to measure the size of the prize. If there's enough interest, these chairs may travel.
Available in Small and Regular, the upholstered Secretlab NEO are hybrid Leatherette.
Alaric Choo, co-founder and Chief Strategy Officer, Secretlab, told press;
There's just something about the companionship in battles that's always drawn me in, and the same has defined the childhood of an entire generation. 25 years is an amazing milestone and everyone around me would know that Pikachu is a staple presence around me, be it in my office or my car. I even had this giant Pikachu plushie in my office to keep him right next to me while working. We've always aspired to create special edition chairs for our favorite games and with the many brainstorm sessions that take place in my office, next to Pikachu, it was a no brainer that Pokémon should one day get a chair of their own!"
Quick Links
Can you make this article better? If you have inside knowledge or a unique perspective please share in the comments below.