In response to an open letter, Erik Mona has said the company plans to remove slavery from Pathfinder. He said;
Note: 23 Dec 2021 – Erik Mona has said that some exceptions apply. Geek Native has reached out to Paizo for clarification but expects understandable delays due to the time of year.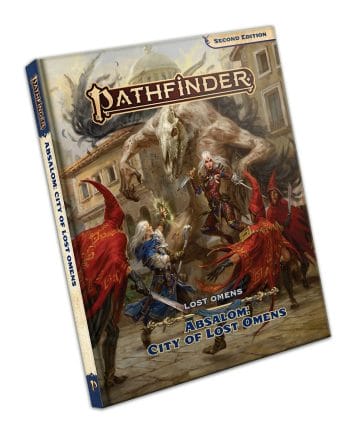 Going forward, we plan to remove slavery from our game and setting completely. We will not be writing adventures to tell the story of how this happened. We will not be introducing an in-world event to facilitate this change.
We're just going to move on from it, period.
The decision is a response to an anonymous open letter that Owen K.C. Stephens published for a freelancer in the industry.
In the open later, the freelancer who, like Owen has written for Pathfinder, does not ask Paizo to remove slavery but makes the case that the publisher seems obsessed by it. Meanwhile, it is argued that the writing team just wants to move on as it is a profoundly upsetting subject for some of them.
There are 126 references to slaves and slavery in the 402 pages of Absalom.
The open letter begins;
Pathfinder has a slavery problem. That is not something that I thought I would be writing at the close of 2021, but here we are. The fixation on slavery as an institution, as a "plot hook," as a fixture in the world of Pathfinder is at times baffling and at times infuriating. Even as Black fans, players and writers express our outrage and discomfort over and over again, certain writers at Paizo continue to ignore us and use an awful source of pain as fodder for their entertainment.
The controversy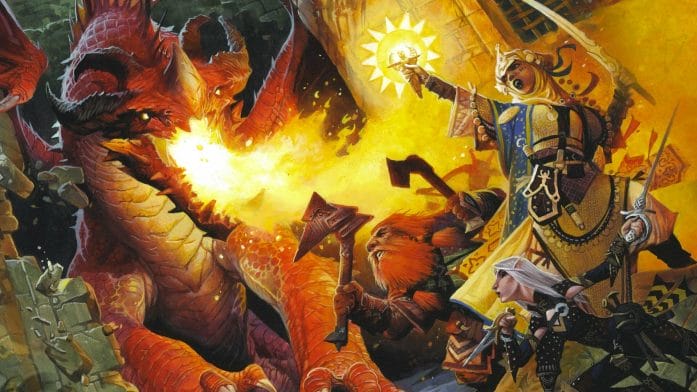 Why is this a controversial decision? As Erik Mona notes; "Fights against slavers had been a staple of the fantasy genre for decades",
Some tabletop gamers will feel that their hobby is under attack from people unlike themselves. On EN World, Yora (presumably sarcastically) comments;
I hope they remove murder and robbery soon.
Morrus, who runs EN World, shut that diatribe down.
OK, that's enough. Well done, folks. Mocking a company for deciding slavery is a bad thing to put in their game makes you the best edgelords. I don't want to be host to that. I thought my warning was clear, but it seems it wasn't clear enough. Thread closed.
Of course, anyone who feels that it is wrong to attack their hobby (at a stretch: their way of life) should feel thoroughly appalled at the actual attack on life, culture and liberty that slavery was.
It is a change, and some people don't react well to change. Some gaming groups may feel that slavery isn't an issue that upsets them and can explore safely and sensibly, and they still can. Paizo isn't going to do it themselves, but gamers are free to play Pathfinder tomorrow and in 2022 as they did yesterday or even in 2019.
Exploring the controversy may feel redundant, especially as a publisher deciding what to focus on, or ignore, should hardly be controversial. However, "community reactions" is a problem that publishers face. Aaron Shanks, Paizo's Marketing & Media Manager, tweeted a reminder of Pathfinder's core assumptions on welcoming environments.
Slavery and the third-party marketplace
Paizo's store currently carries Happiness in Slavery from AWW Games.
Products like this may prove to be more challenging for Paizo. Will they ban third-party publishers from referencing slavery?
I've not read "Happiness in Slavery", and I'm using it as an example of third-party content, especially with such a juxtaposition of a title. It's worth noting that the concept behind the AWW module may place it left of the current news.
A 5th Edition compatible adventures for six to eight PCs of levels 4-6The PCs are just bedding down for the night when the village is attacked by raiders. What at first appear to be simple bandits turns out to be more frightening when they discover the 'raiders' are not mere brigands, but foul Orcs. Worse, they have taken captives. With the help of several locals, the PCs must chase down these Orcs in an attempt to return the villagers.The PCs chase the Orcs all the way back to their village. Unfortunately the rescue mission turns into a call for aid, as the PCs discover the Orcs are in as much need as their captives. While under no obligation to do so, the PCs find themselves assisting new (and unlikely) allies.
Paizo's decision is straightforward and does not negatively affect gamers, but it may be food for thought for those in the Pathfinder ecosystem.
Share your views on this article in the comment section below.