🐙Sponsored Post paid for by Geek Native. We may earn a commission on sales.
It's Halloween leading into the first shipping crisis Christmas. It's not April's Fools.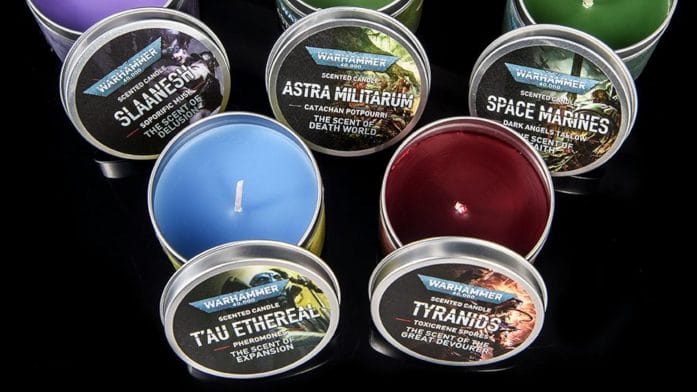 Nevertheless, Games Workshop and Merchoid have teamed up to make, sell and market Warhammer 40K scented candles. They don't need much marketing, though, as the collective WTF of the internet draws plenty of attention.
There's no smell of Nurgle. A wise plan? Risking the wrath of the Chaos Gods?
Let's see what there is!
Slaanesh Soporific Candle
The Scene of Delusion
Space Marines Dark Angels Candle
The Scent of Faith
Astra Militarum Catachan Potpourri Candle
The Scene of Death World
T'au Etheral Pheromones Candle
The Scene of Expansion
Tyranids Toxicrene Spores Candle
The Scene of the Great Devourer
Bold, brave and savvy move from both brands. There's even a discount for bagging a few candles at the same time.
Quick Links
Readers like to you help to make Geek Native. Nip down to the comments below and let us know what you made of this blog post.