You don't need a travel map to find @VCs and Feces, there's Instagram and a website.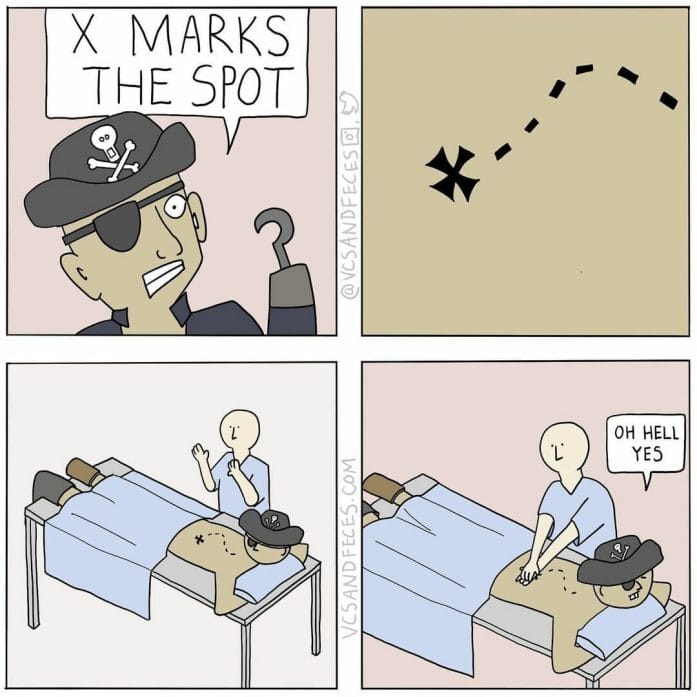 The blog called the series a "San Francisco lifestyle e-zine". As a European, who's been to America plenty of times, but never lived there and never been to San Francisco, it makes me wonder what the (in)famous city living is like.
It also makes me wonder whether massages or similar exist in fantasy worlds. We have settings where people are masters of biology, healers can tend for a wide range of human-ish bodies. Are there also expert level masseurs?
Leave a comment below and join the Geek Native community.