The streaming show search engine JustWatch has given the most-watched movie slot for Netflix audiences in the States to The Green Knight despite a cinematic release.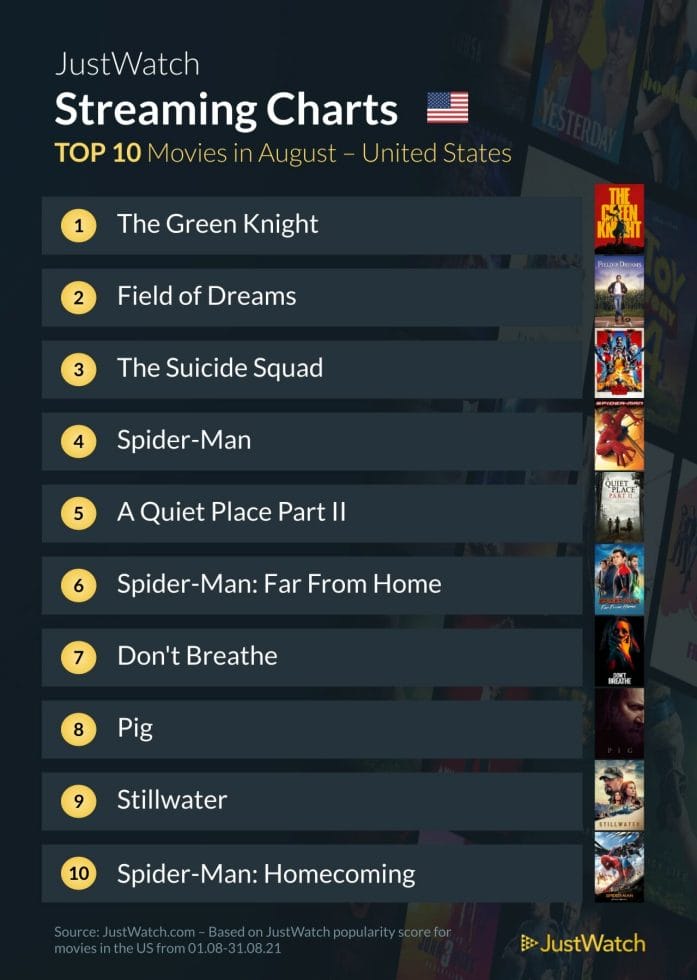 It's a different picture in the UK, where The Green Knight is harder to see, as A Quiet Place Part II takes that position.
The Green Knight, which has an impressive promotional RPG, stars Dev Patel in an Arthurian horror.
JustWatch, which released an Xbox app earlier this month, to make it easier to find 100% legal movies and shows to watch, also tracks shows.
In the States, Ted Lasso, The White Lotus and Yellowstone came top, and that has some overlap with the UK top three, which has The White Lotus, The Handmaid's Tale and The Walking Dead in positions one, two and three.
Got something to say about this article? Let us know in the comments below.