Crow Land Publishing have a successful Kickstarter on their hands with a project called Wickerpunk. Wickerpunk takes folk horror and merges it into heroic fantasy.
The RPG defaults to D&D's 5e for that heroic fantasy, but it doesn't need to be. Equally, I imagine there's some give and take on the folk horror, a genre that's often about things that look rural, probably normal, on the outside but are dangerous and unnatural beneath. Wickerpunk cites anime like The Ancient Magus' Bride and TV shows like the 80s Robin of Sherwood and The Witcher as inspiration. It's funded and you can join via the project page.
Crow Land Publisher coin the phrase "Wickerpunk" to describe the mashup genre. It makes me think of the Wicker Man movie from the70s, and that's no bad thing. And they start the book by talking about the genre they hope to explore.
We talk about what the genre is, about expectations players will have and how to carefully build a wickerpunk world of dark forest, ancient circles of stone, creeping mists and dark green mountains and hills and fens. What players and GMs might expect to do. And most importantly, we talk about what the -punk genre means, it's themes and how those affect play at the table. And the Wyld vs Industry. Nature vs Progress. And we talk about that intangible factor at the heart of the project – the wyrd.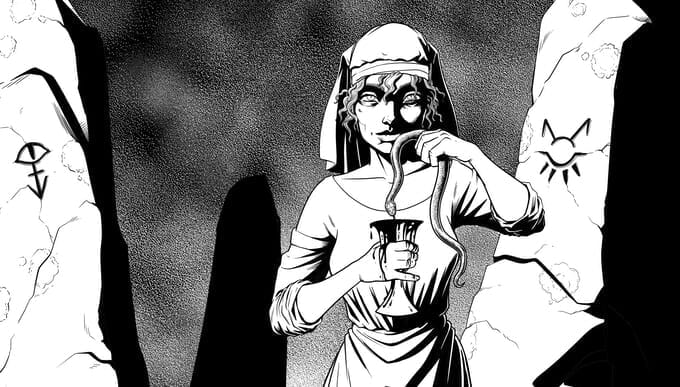 A pledge of AU$15 (about £8) is enough for the PDF. That's a whole 275-page book, and you'll get it this September.
A pledge of AU$46 (about £25) will have the printed book added as a thank you to the rewards. You'll get that in October.
That. Is. It.
That's a straightforward pledge system, as anyone could imagine.
Find out what Geek Native readers say about this in the comments below. You're welcome to add your own.