🐙Sponsored Post paid for by Geek Native. We may earn a commission on sales.
Dice towers are handy for a few reasons. They can add some drama to a game, they can keep the dice from shooting across the table, and if everyone uses the same dice tower, no one is cheating with their dice.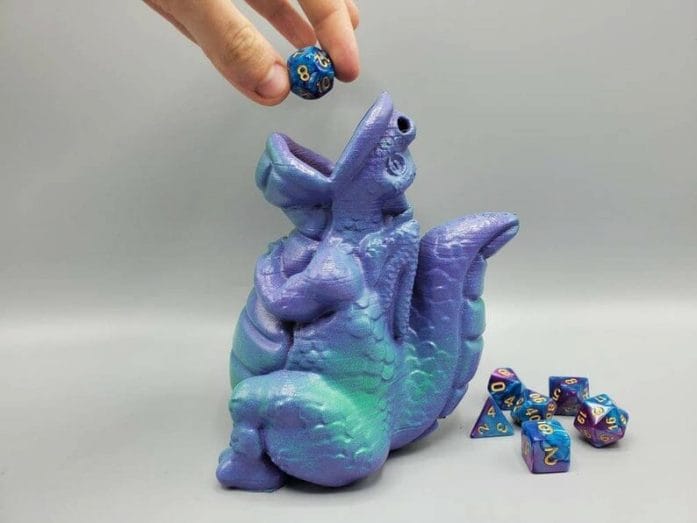 Etsy boutique Ns3Dshop uses enviormental friendly plastic for this multi-coloured 3D-printed creation.
Simply drop your gamer dice into the hungry mouth, feed the baby dragon and watch as it poops out your results.
The baby dragon ships within the week, thereabouts, and is available in various colours. There's classic black and turtle green and majestic purple, red and the galaxy green/purple, which I presume we see here.
Quick Links
Looking for the comment section? It's just below.