🐙Sponsored Post paid for by Geek Native. We may earn a commission on sales.
Frank Castle is unrelenting as The Punisher. His justice is brutal and bloody.
Imagine what would happen if he also got into War Machine's armour? That's what happened in The Punisher #218 by Matthew Rosenberg and Guiu Vilanova back in 2017.
Now, here in the UK Maqio has Marvel's official Punisher War Machine helmet and it's on sale, reduced by more than £20.
Recommended for ages 18 and up, the 1:1 scale helmet can be worn and has a removable visor. The Punisher War Machine helmet comes with 2 LED lights for the eyes, sound effects and triggered by moving the visor.
Here's how Maqio describe it;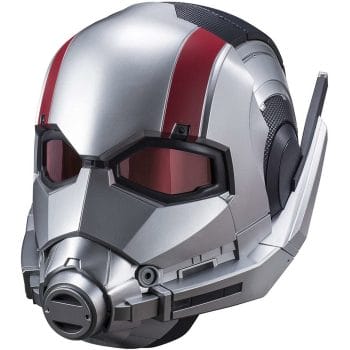 This Marvel Legends Punisher Wars Machine helmet with effects is a premium role-playing helmet with light and sound effects inspired by the appearance of the punisher character in marvel's future fight movie.
Punisher isn't the only helmet in the Marvel Legends collection that Maqio has discounted.
The Ant-man electronic helmet, which is about 50% heavier, is also in the sale and for about the same price.
Quick Links
Rate any comments below thumbs up or thumbs down if you find any particularly helpful or agreeable.