I think this very scene (nearly) happened the last time I played a rogue. The Paladin said no, but how long do Paladins live for anyway?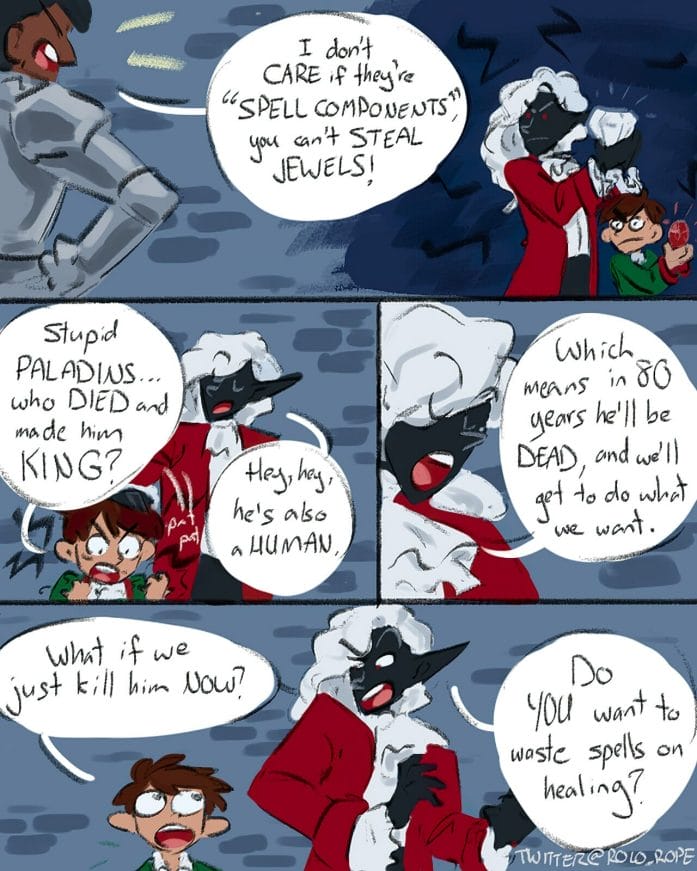 There is some bad news.
This comic strip is from Rolo_rope and they seem to have vanished from the internet. Their Twitter has been deleted, as is their Reddit account and even their Ko-fi.
I hope they're alright. It's okay and often healthy to remove yourself from social media, but it is unusual for an artist to do as dramatically as this.
It does look like people were talking to Rolo just the other day. It's the 10th, and this fragment of conversation dates to the 8th.
If you can confirm Rolo is okay, that would be great!
What are your thoughts? Strike up a discussion and leave a comment below.