Australia-based artist Ry-Spirit has taken a dozen iconic, popular or quirky Star Wars characters and given each one a three-stage Pokemon evolution.
You can see what the character looked like in a previous evolution and what they'll look like next.
Fans can check out more of Ry's work on his fantastic Deviant Art page.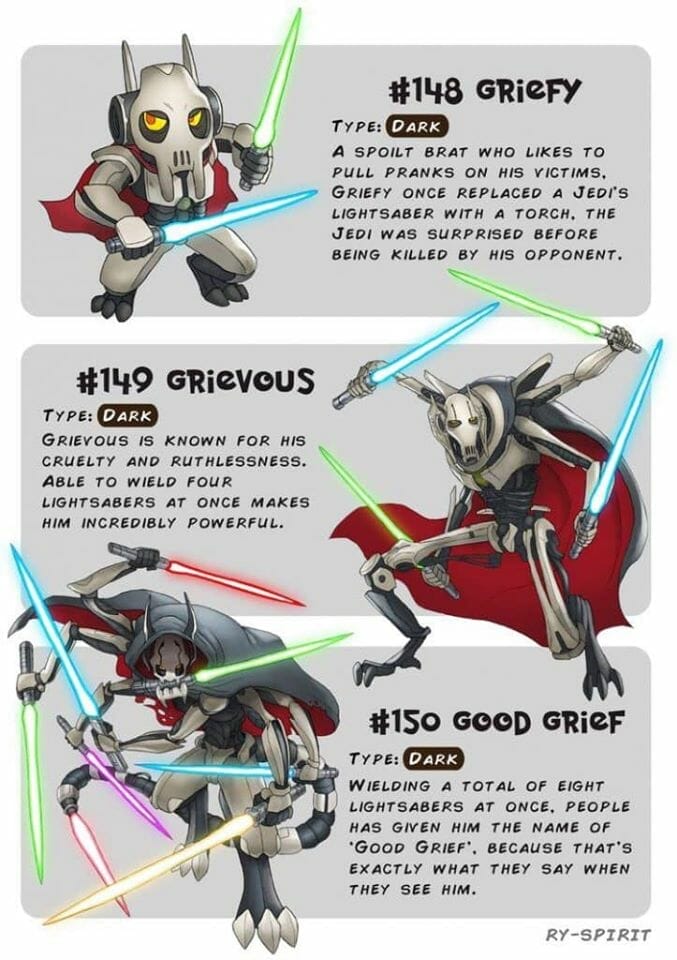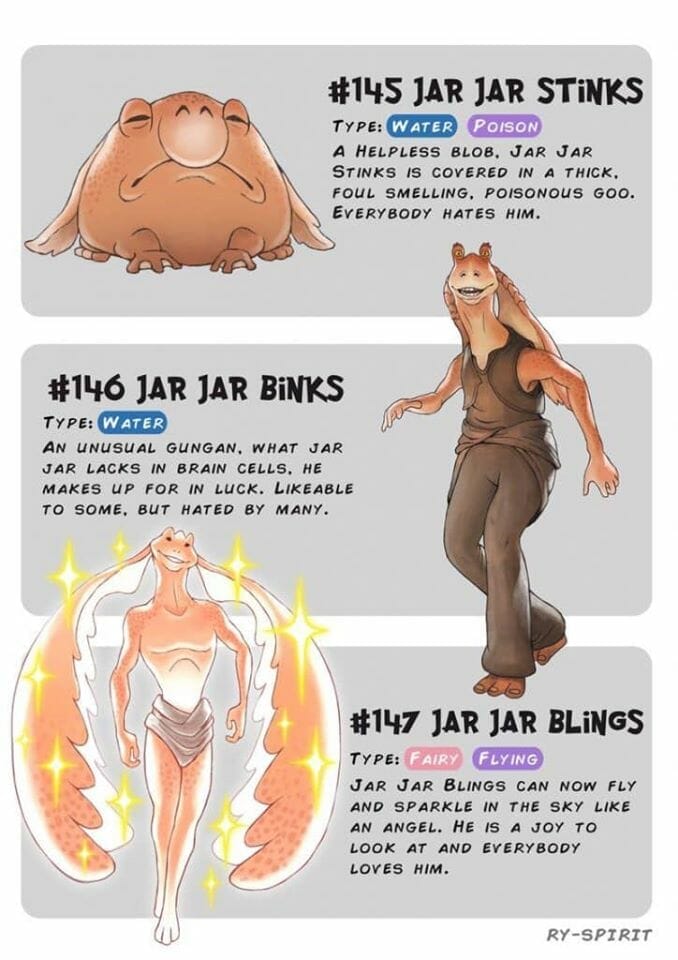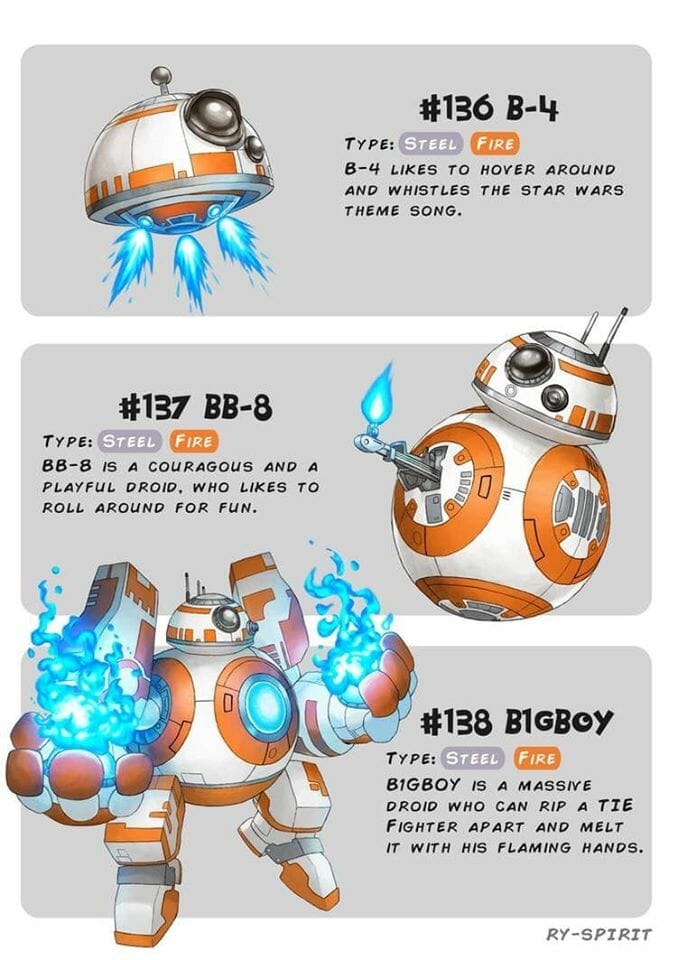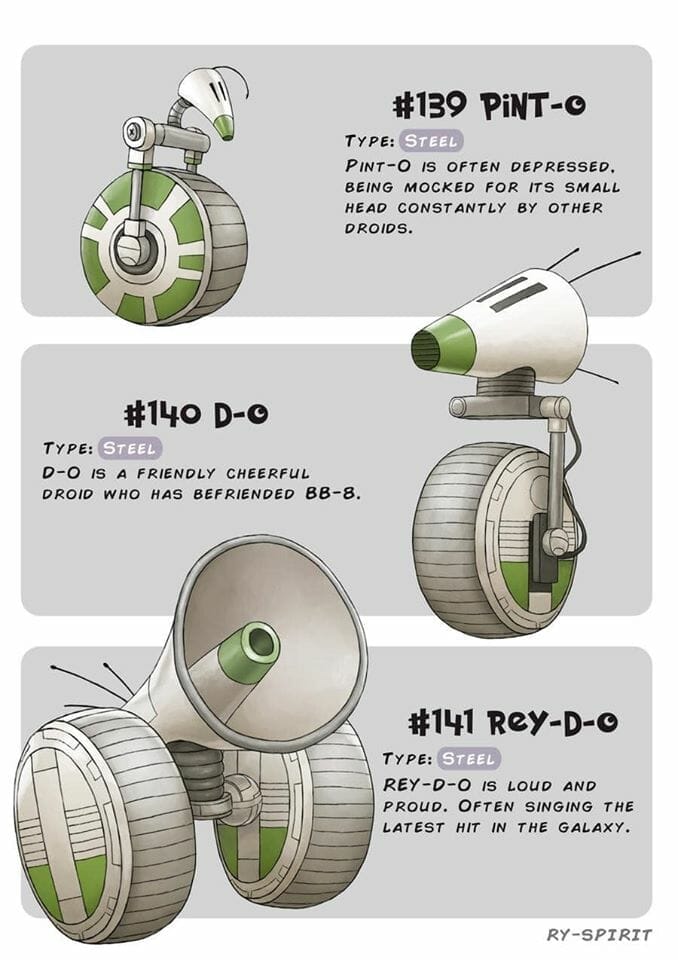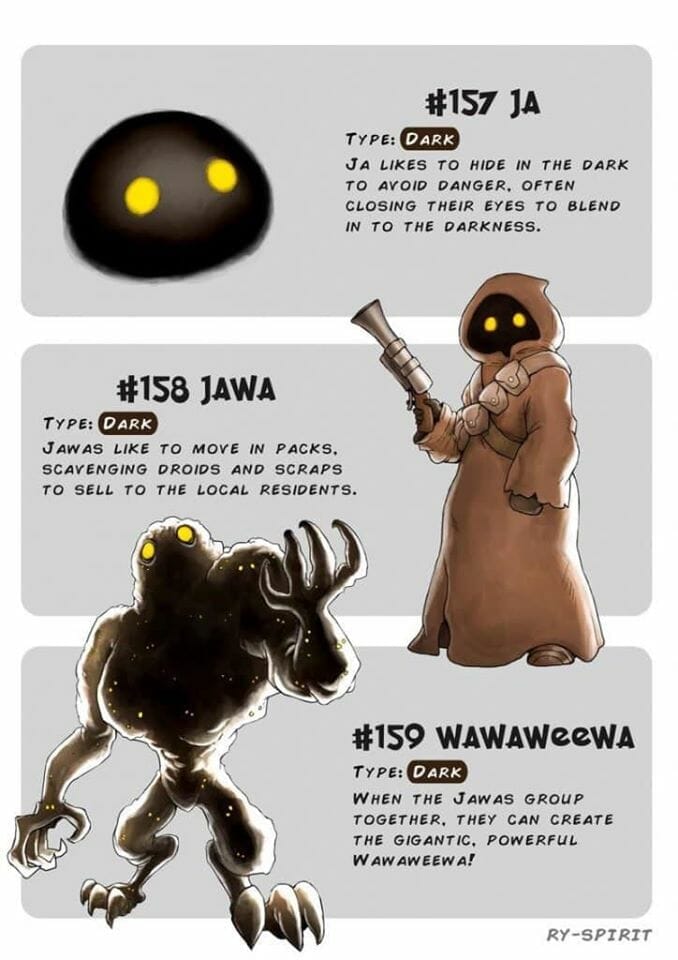 You can also support Ry-Spirit by joining the artist's Patreon. You'll get access to early sketches at the basic tier and, for only $2 a month, get the ability to suggest what could be drawn next.
There's even a TeePublic store with t-shirts, wall art, hoodies, mugs and notebooks with Ry's designs on them.
Is that the end of the story? Community contributions can be found in the comment section at the end of the page.