A late addition to Geek Native's geeky convention is the [email protected] virtual event which starts tomorrow on the 27th of March.
The free event will be a chance to hear from Ben Aaronovitch, Joanne Harris, Joe Abercrombie, Brandon Sanderson, Garth Nix, Nalini Singh, M. John Harrison, and Gollancz's 2021 debut authors.
The sci-fi and fantasy publisher says there will also be ebook sales, games and competitions as the virtual event also marks Gollancz's 60th anniversary.
The event will run on YouTube, over two parts, and both placeholders are live.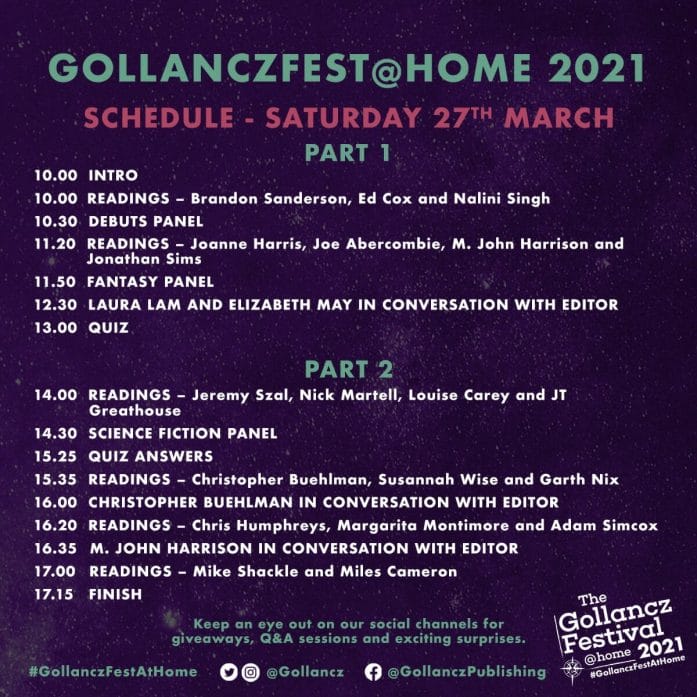 Can you help expand this article? Scribble down some thoughts in the discussion area below.