Paradox has released the free to download Vampire: The Masquerade Companion.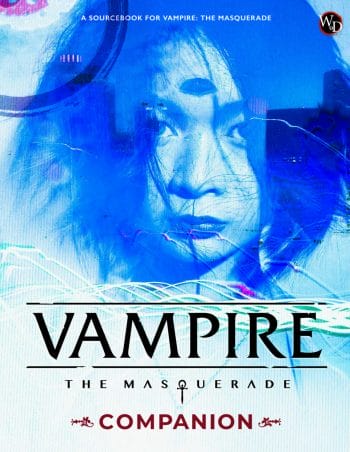 It's the first supplement for the World of Darkness from the company after moving responsibility for the roleplaying games back in-house.
Vampire: The Masquerade Companion adds the following;
Three vampire clans: Tzimisce, Ravnos, Salubri
Discipline powers representing each of the new clans
Expanded rules and roleplaying information for ghouls and mortals
Details on each clan's view on vampire coteries
New Merits for players characters
Rules errata to Vampire: The Masquerade 5th Edition
The 65-page PDF was written by Justin Achilli, Alsion Cybe, Erykah Fassett, and Karim Muammar and is full colour.
The download is free but not necessarily straight forward to get. You need to have a Paradox Interactive account, which you can create at ParadoxPlaza.com.
Next, take the email address and password you used there to WorldOfDarkness.com/account, log in with those details and you'll find the download waiting for you.
Start up a conversation in the comments below.