In Star Wars the Pit of Carkoon is a large sand basin on Tatooine near Jabba the Hutt's headquarters.
At the bottom of the pit is a monster known as a Sarlacc. It ate or seemed to, Boba Fett, and we might learn more about that in Disney+'s The Mandalorian TV show.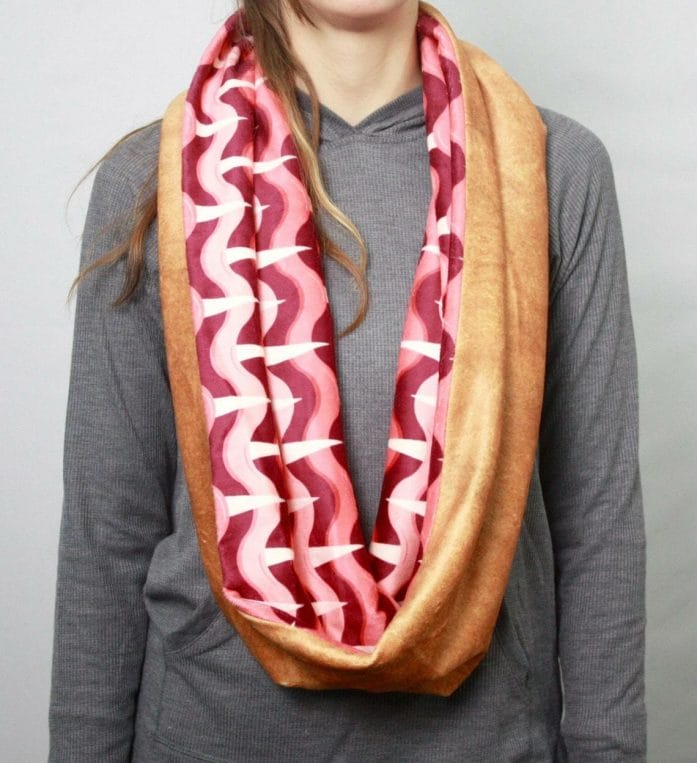 Etsy boutique BedHogShop has this Pit of Carkoon infinity scarf. They're probably not allowed to call it a Sarlacc Scarf.
Infinity scarves are loops. There's no end to them, as the name implies. Star Wars fans can hang the cotton scarf around their neck, have the toothy grin of a Sarlacc on the inside and the desert sands on Tatooine on the outside.
This Pit of Carkoon Minky infinity scarf, to use its proper name, will set you back about $50 and it ships from the United States.
Thoughts? Can you contribute to this article? Share your insight in the comments below.