Do you get female titans in Attack on Titan? Well, that's hard to say without getting into spoilers and discussing what, if any, meaning the concept of sex would have for the titans.
At the least, there's Annie Leonhart, and here they are being brought to life by the talented Ecuadorian cosplayer Angel Kaoru.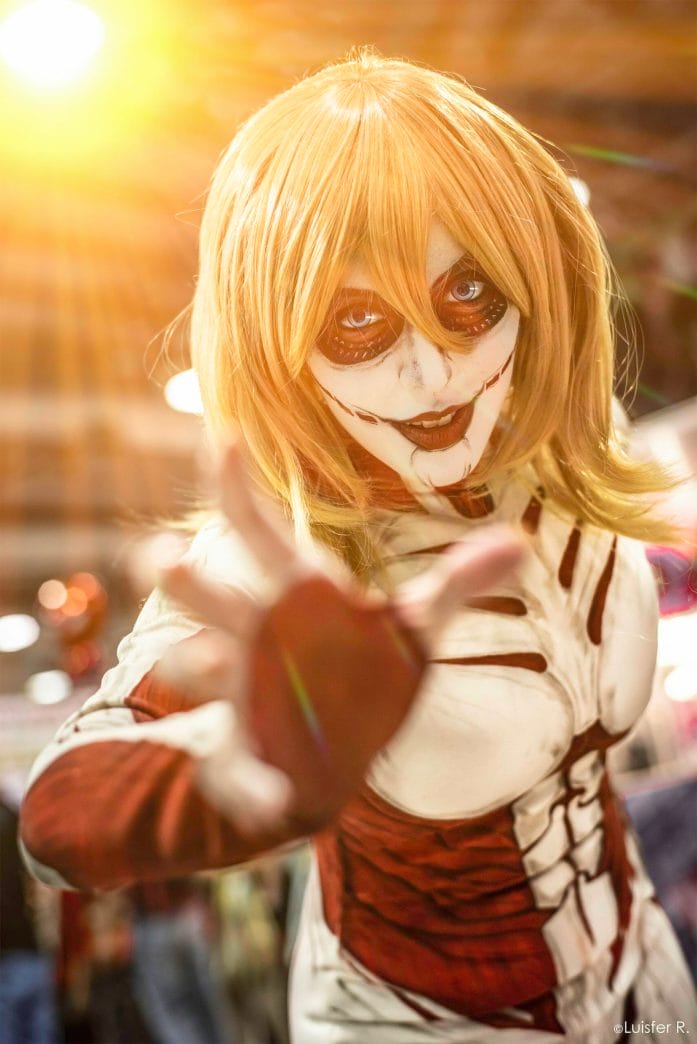 You can follow Angel on Instagram, Twitter and a few other social media sites. However, Angel does engage in some saucy cosplay now and then so I'd consider all links back to her digital turf as NSFW.
Not encountered Attack on Titan before? Magil wrote up a synopsis of the anime in the first Media Treats column.
It's a hard show to describe except for its ability to shock with graphic brutality at times.
You can catch it at Funimation and Crunchyroll, depending on your geography.
Join in the conversation below or teleport over to the chat portal to join in the conversation elsewhere on the site.