The APERTURE Guide is a new to DriveThruRPG today and its an anthology of adventures from Curious Monk.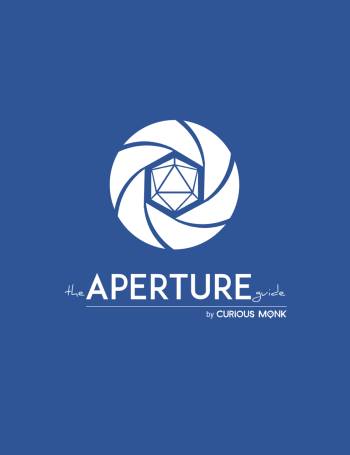 The first issue comes with four different adventures;
The Edge – A zombie apocalypse.
Collapse – A medical drama.
Poughkeepsie – Wild West adventures.
Punk Engine – A steampunk train heist.
All four adventures use the d20-based Aperture System offers more granularity than the pass/fail decisions that other systems lean towards.
While four adventures sound like a lot, they're only the contents of the first issue. The design intent of the APERTURE Guide is as a monthly anthology that'll delivery adventure after adventure to your mailbox, leaving you with a healthy library of adventures.
While you can buy issue one on DrivethuRPG, you can also buy a discounted subscription to the first year.
A year of APERTURE means 48 scenarios across a range of genres.
Preview The APERTURE Guide Issue #1
The best way to check out a new system is to enjoy a hefty and free preview. That's what Curious Monk has been kind enough to supply.
Your thoughts? Join the banter below or start us off with an insightful observation?