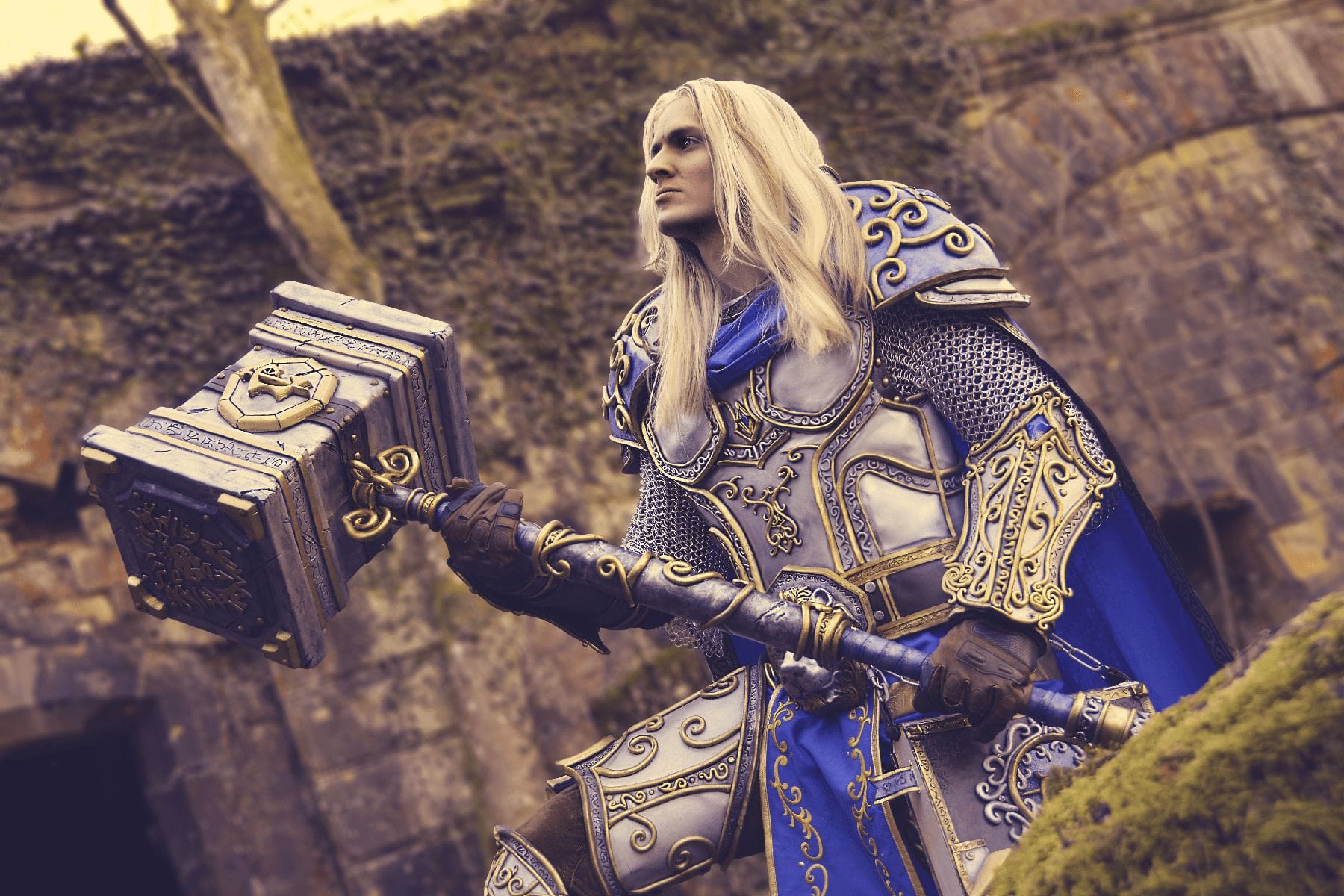 Arthas Menethil is a character from Warcraft and the Crown Prince of Lordaeron. Trained by Uther the Lightbringer as a Paladin and part of the Knights of the Silver Hand, he used the infamous Frostmourne and slew the undead leader Mal'Ganis.
The battle was too much. It cost him his soul, and Menethil became a Death Knight who merged with the Lich King.
The cosplay was put together by the prop makers Minana & Desti and modelled by Desti. The married couple runs this popular Facebook page and even their own Etsy prop store. There's only a rocket launcher design available for purchase when this blog post went live, and according to Etsy a few people are considering buying it.
The photographer is Turtle Props, and it is well worth checking out their Instagram page for both art and costumes.
Brave explorer? Follow this link and you'll discover a random page on Geek Native.