🐙Sponsored Post paid for by Geek Native. We may earn a commission on sales.
Where does Warhammer 40K meet Harry Potter and vampure slaying with steampunk added as a bonus?
The answer is Ninian Marsh's Discombobulous Workshop. It's an impressive collection but Marsh argues the store has help and that there are many minions, the Automatons, clockwork robots that produce all the wonderful items that go on sale at the Etsy store.
Let's take a look!
Harry Potter wand stand
Are you a witch or a wizard? Perhaps you're a muggle with a wand collection. You will need a good looking wand stand. The Discombobulous Workshop offers a laser cut MDF stand (not the wands) for you to decorate your spellcasting chamber with.
Warhammer 40K Forgeworld sigil
There are times when you need a highly detailed copy of the Adeptus Mechanicus symbol with no questions asked. Ahem. You know. For reasons. Fear not, the Automatons have found one.
Steampunk Goggles
Whether you're going out for a night on the town, attending a game conference or going ghostbusting – you may need some goggles. Steampunk goggles should do. They're in style and will help you navigate as a goth adventurer, time travelling explorer back from Burning Man and kraken wrestling.
Steampunk vampire hunting leather pouch
You can't have your vampire hunting kit kept untidy or hard to reach. It's a better idea to be inspired by Sherlock Holmes and have a pouch that opens to reveal three glass virals. That's perfect for storing holy water.
Steampunk Monogoggle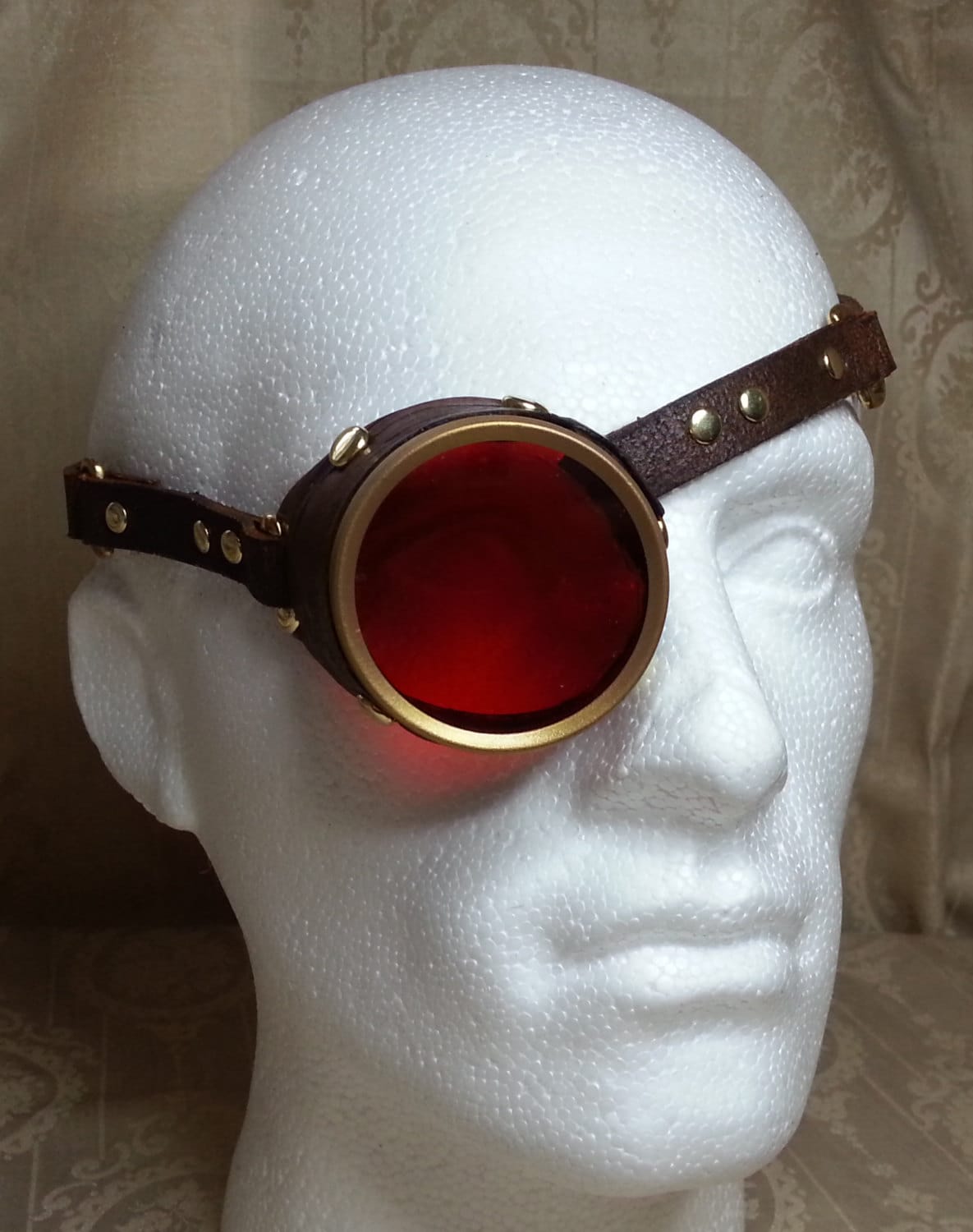 What do you call a monocle that looks like a goggle? A monogoggle! You might wear one while visiting the library, going to university examples or posing for a selfie.
Elder Sign

Bless Cthulhu. This Elder Sign is designed with a loop in the brass effect antique design so you can attach a leather thong, string or twisted cord made out of the souls of your defeated enemies. This will either protect you from Deep Ones or attract them.
Steampunk plasma box
Spoil yourself! No one you know has a steampunk style plasma box in their home. Discombobulous argue that this device enables you to warp space and time so you can dodge bullets. That may or may not be the case. But look; shiny!