Sachiko Kashiwaba's The Abandoned House by the Cape is a novel which won the 2016 Noma Award for Juvenile Fiction. It's about a 17-year-old girl who moves to an abandoned house that overlooks the sea.
The anime has come about for two reasons. It is part of the 10-year remembrance of the Tōhoku earthquake and tsunami and part of a package to promote the Iwate prefecture.
There is a lovely word in Japanese for homes which are well-kept but abandoned; Mayoiga.
Moeka, our 17-year-old, isn't alone in this story. She's not the only person who's live the earthquake changed. There's also Yurie who while trying to flee her violent husband got off the train at Kitsunezaki station. They're both helped by an older woman, Kiwa, who lends them support at the evacuation site, and then together these three strangers form a commune at the Mayoiga overlooking the sea.
David Production will helm the project with Shinya Kawatsura (Sagrada Reset) directing and Reiko Yoshida (K-ON!, Violet Evergarden) writing the script.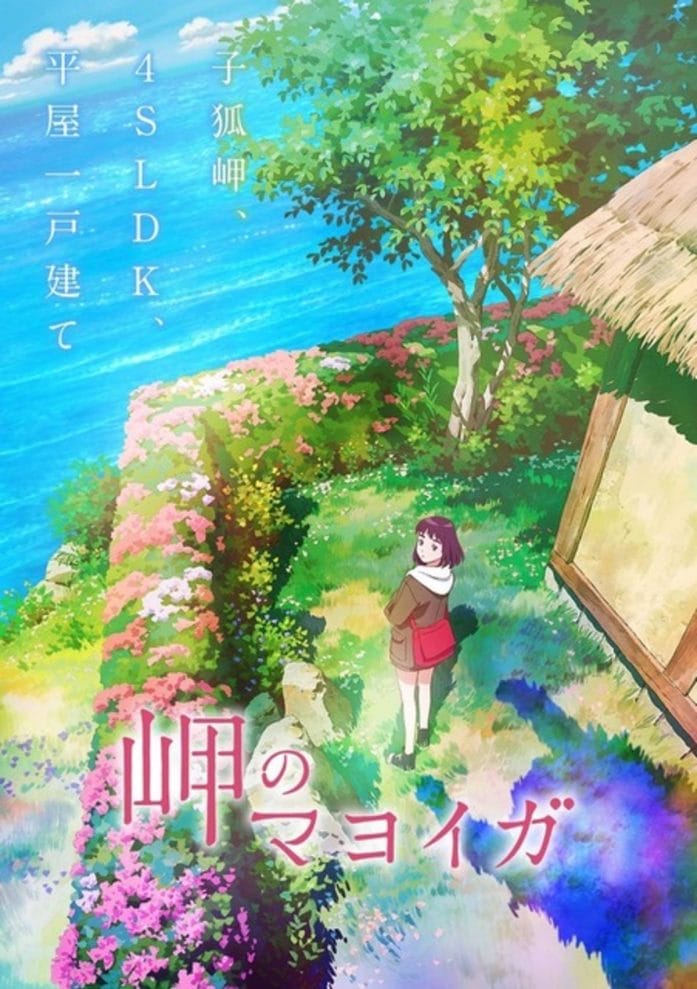 The Abandoned House by the Cape is expected out in 2021.
Find out what Geek Native readers say about this in the comments below. You're welcome to add your own.