How's this for a first ever cosplay? A great effort by Michael Huffman on the X-Men's Gambit.
Gambit first appeared as a cameo in the Uncanny X-Men Annual #14 in July 1990. His current abilities include enhanced physical skill, hypnotic charm and the control and manipulation of certain types of energy.
Photographs by York In A Box and Somatic Studios.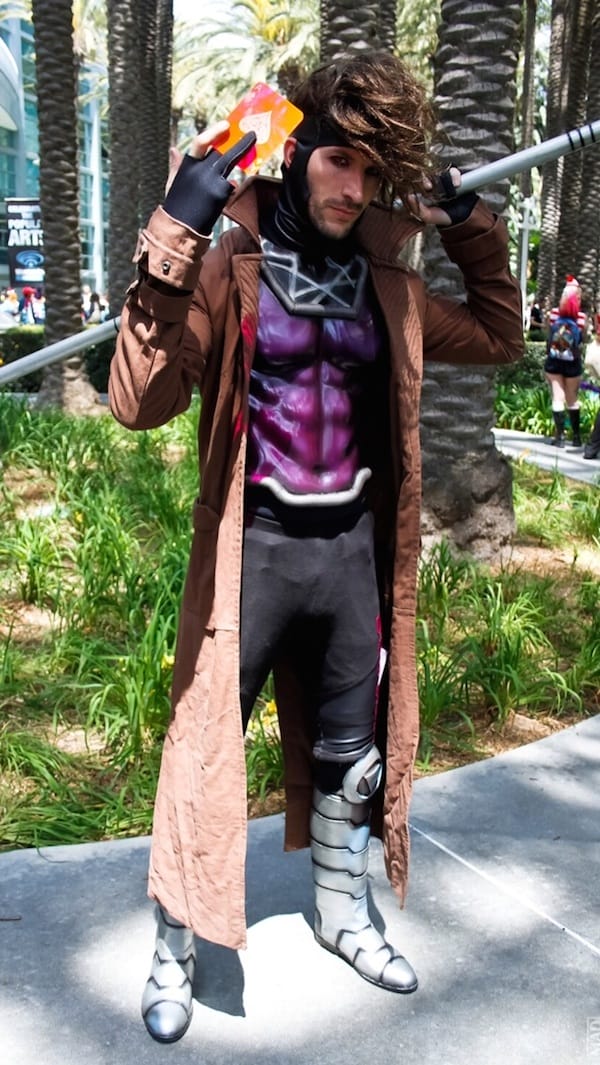 If you like this post it could win you $80 or £50 in this year's Superhero Week competition.
(Via Geek Girl Diva at Fashionably Geek)
This superhero-themed post is from 2014's Superhero Week. Made any good superhero discoveries online recently? Share them in the comments below or teleport to a new superhero article and keep reading.